On the road again
Posted on April 13, 2017
It's finally feeling like spring! Now is the perfect time to hit the road for field trips and educational competitions. Between ACSI's Academic Day in Charleston, the Regional History Bee in Pittsburgh, and the Compassion Experience across town, the student road trips have just begun.
During today's chapels, we were reminded of the sacrifice and resurrection of our Savior. What a marvelous event to reflect upon as we take time off for Easter and Spring Break! Rested and refreshed, we will hit the ground running when we return to finish out the school year.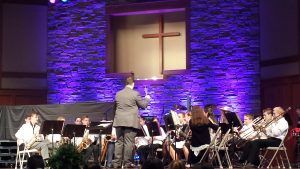 Over 80 Trinity students from grades 1-12 traveled to the annual ACSI Academic Day. Our choirs and bands were among those who participated in the event that was held in Charleston, West Virginia, this year.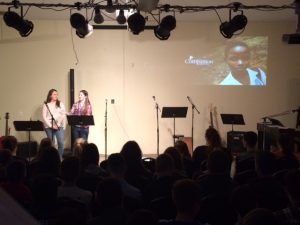 Grades 4 through 12 visited the Compassion Experience presented by Compassion International at Chestnut Ridge Church. High schools students shared how the event touched their hearts in a chapel following the trip. Six child sponsorship commitments were made by our student body as a result of touring the interactive exhibit.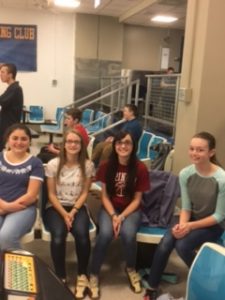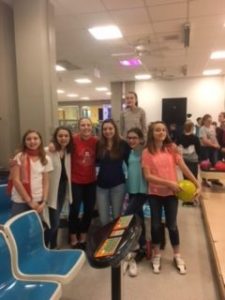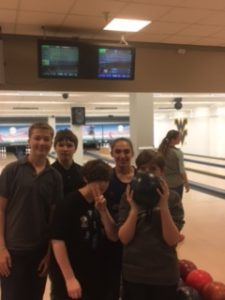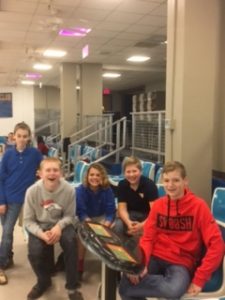 The middle school students went bowling for a reward through the Torchbearer program. The acronym for TORCH-bearers is T for Truthful, O for Obedient, R for Respectful, C for Compassionate, and H for Helpful.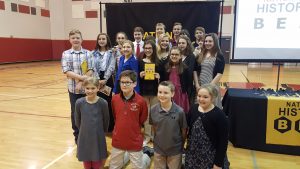 We're so proud of the students (pictured above) who represented Trinity at the Regional History Bee in Pittsburgh. Eight of the participants advanced to qualify for the National History Bee. Congratulations to Trevor Cooke, Jo Leonard, Ethan Thomas, Zach Murray, Gabe Turak, Ben Lohman, Ben Carpenter, and Hannah Hughes on their achievement!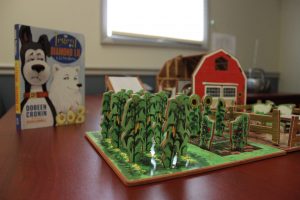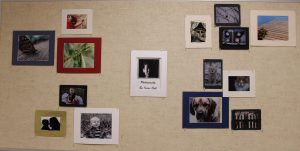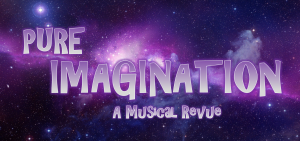 The arts have a way of transporting us to other places without ever leaving home. Students in grades 1-2 and 3-5 are exploring literature in a monthly lunchtime book club (top). We want to thank the parent volunteers who are facilitating the club for the students.
Ninth-grader Isaac Goff's photography display shared lovely images (middle) of his world with the viewer. It's great to see our students developing their talents!
The upcoming spring musical promises to carry the audience away through song and imagination. "Pure Imagination" is a Broadway-style musical revue featuring classic and contemporary numbers. Performances are at 7 p.m. on April 27, 28, and 29 in the Trinity Chapel. Reservations are optional and tickets may be purchased at the door. To reserve your seats, email nboone@tcswv.org. All tickets, reserved and otherwise, are $5 and payment will be taken at the door. We look forward to seeing you!