A welcome freeze
Posted on February 26, 2015
Local weather forecasters have had it rough lately. Day after day they have the unenviable task of predicting record-breaking temperatures. It seems we are in an endless deep freeze.
When the thermometer is reading sub-zero temperatures, it's hard to imagine welcoming a freeze of any sort. A freeze in tuition is one exception. At the recent Trinity Corporation meeting, Superintendent Ken Howard was pleased to announce that the 2015-16 tuition would remain the same as last year's rate, due in part to a donor's generous gift.
We can take heart that the mercury will gradually rise and Spring will come. We can also thank God for His mercy by enabling us to "freeze" the cost of Christian education at Trinity for the upcoming school year. We are so excited to pass this blessing on to our families!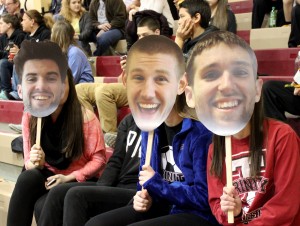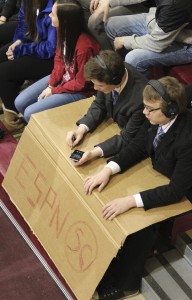 It may be cold outside, but our basketball teams have been on fire. Our high school boys celebrated Senior Night with a win. The student section had fun honoring the senior players, cheering them on to victory, as well as "broadcasting" the game.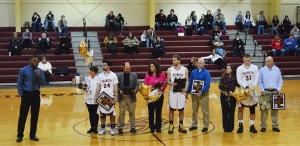 Prior to the game, the crowd honored the senior members of the team, along with their parents.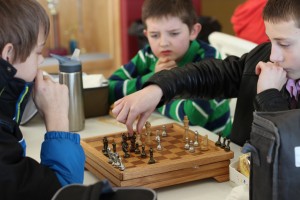 The cold doesn't stop our students from finding ways to entertain themselves during recess/lunch time. Middle school students try to out-maneuver one another in a recent chess match.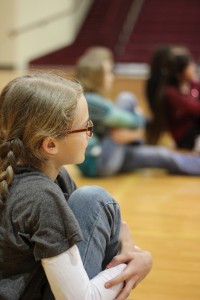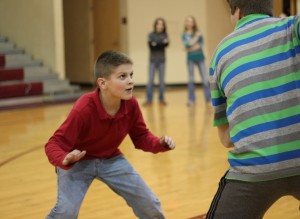 Staying active is one way to ward off the cold. Physical education students warm up by stretching, followed by some basketball. Can you say defense?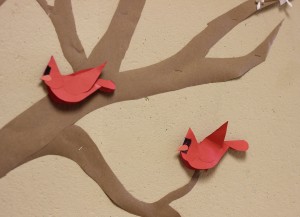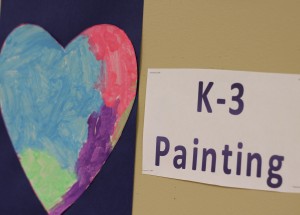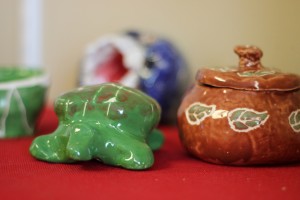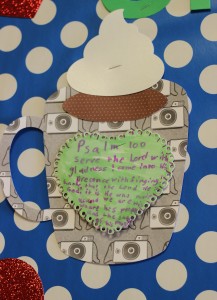 The beautiful art in the hallways can brighten any dreary day! It's especially heartwarming to see the life-giving words of Scripture incorporated into the students' work.