Welcome Trinity Alumni!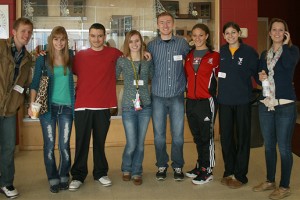 Since the first graduating class of 2001, Trinity Christian School graduates have gone on to college, professional employment, and military service. You are raising your own families and are leaders in your churches and communities. Each life is a testimony of God's personal interest in transforming young minds and hearts.
We want to hear your stories and help you stay connected with other alumni and the Trinity Christian School community. Please sign up for our Alumni Contact List and like our Alumni Facebook page, as well as continue to visit the alumni section of our website for the latest news and events. For inclusion in the Alumni section of the Warrior Express and the Alumni News page, send your updates and news to Jeannine Kelley at jkelley@tcswv.org.