Summer Assignments and Supply Lists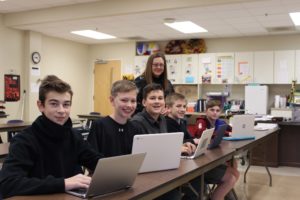 Summer reading is assigned to all students entering first through twelfth grades. In addition to summer reading, specific secondary courses require students to complete summer assignments. To access the assignments, please see the links below.
Elementary Summer Assignments – 2019-2020
Secondary Summer Assignments – 2019-2020
In order to be prepared for the school year, it is helpful for enrolled students to have school supplies on hand for the first day of class in August. We encourage families to recycle supplies from year to year. For the 2019-20 school year, we are offering an online order option through June 30, 2019. Supplies will be delivered to your child's classroom for the first day of classes. Click here to order.
To view and print the supply lists, please click on the appropriate link below.