Summer Assignments and Supply Lists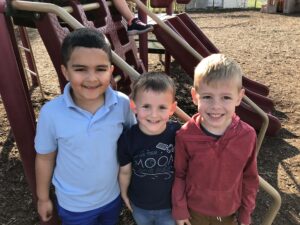 Summer Assignments
Summer reading is assigned to all students entering first through twelfth grades. In addition to summer reading, specific secondary courses may require summer work as assigned by teachers.
Kindergarten through Grade 5 Summer Assignments – 2021-2022
Secondary Summer Assignments – 2021-2022 – Please note that all assignments are due on the first day of instruction. 
Secondary Math (Grades 6-12) – Current students will find summer assignments posted in their 2020-2021 Math google classroom.  The summer assignments are posted under Classwork: Topic: Summer Assignments.


New students: Please email Mrs. Darby at

adarby@tcswv.org

to make arrangements to receive a copy of the summer assignment or if you have any questions.
Supply Lists
Students are expected to have their school supplies purchased before the first day of class, and we encourage families to recycle supplies from year to year. If you have a child in preschool, kindergarten, or elementary grade, we offer the option of purchasing a school supply kit online through 1st Day School Supplies. (See more details below.)
To view and print the supply lists, please click on the appropriate link below.
To purchase your child's supply kit from 1st Day School Supplies (preschool through 5th grade only) and have it delivered to the school, you must order by July 1. Please note: There may be additional supplies required for your child's grade that are not included in the kit. If so, these items will be listed at the bottom of your child's supply kit list.