The WELL & Early Ed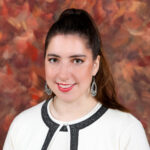 Jade Clark is the K2 assistant teacher. She has her Bachelor of Science from West Virginia University. Jade brought 4 years of experience in early education before coming to Trinity Christian in August of 2020. She has two daughters who attend the school.
---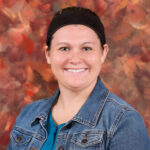 Sarah Colebank is the K3 assistant teacher. She has an associate's degree in Early Childhood Education from Pierpont Community and Technical College. She also graduated from The Ramp School of Ministry with an emphasis in worship. Sarah is an active member of Lifepointe Church in Mount Claire, WV. She serves on the production team, worship team, and youth group. Sarah joined the WELL staff in 2021.
---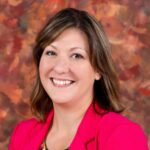 Hailie Fisher is the K3+ teacher. (Full bio coming soon.)
---
Bethany Hayes is the Assistant Director of The WELL. Bethany graduated from West Virginia University in 2007 with a Bachelor of Arts degree. She brought nearly 15 years of experience as an early childhood educator when she joined Trinity Christian in 2022. (Photo coming soon.)
---
Nancy Kerr is the assistant teacher in the infant classroom, joining the TCS staff in 2022.  She comes to us with an associate's art degree from the Art Institute of Pittsburgh in Visual Communications and over 25 years of experience running her own daycare.  She is affectionately known to all the WELL staff, students, and grandchildren as "Grammie".
---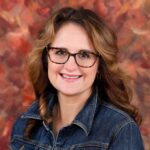 Bethany Lohmann is a K4 teacher. She received a Bachelor of Science degree from Bethany College and a teaching certificate from Youngstown State University. Bethany joined the TCS staff in 2019.​
---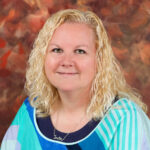 Janna McClung is the lead teacher in the K2 classroom. She has been a Children's Ministry leader at her church and had over 15 years of experience working with children when joining the TCS staff in 2020. Janna is currently enrolled at Global University in Berean School of the Bible pursuing a Pastoral license with plans to acquire an Associate degree in Early Childhood Education.
---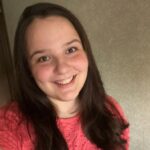 Samantha McDowell is the lead K3 teacher. She graduated in 2020 from WVU with a Bachelor of Science in Child Development and Family Studies. Sam came to the WELL in May of 2022 with over 4 years of experience in childcare.
---
Hillary Rhodes is a floater and substitute in the WELL. (Photo and full bio coming soon.)
---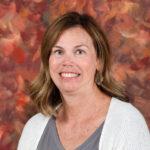 Andrea Steptoe is a K4 classroom teacher. Andrea has a Bachelor of Science from Elon University. She has completed the apprenticeship for Child Development Specialist certification. After years of volunteering at the school, Andrea joined the staff full-time in 2018.
---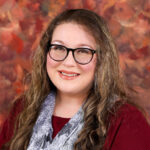 Tenille Wyer is an infant teacher for the WELL, joining the TCS staff in 2020. She earned a Board of Governor's degree from Fairmont State University and has over 20 years of childcare experience ranging from being a full-time nanny to home health care for children with special needs. Tenille is also very active in the children's ministries at South Ridge Church.