Secondary 2019-20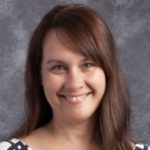 Teresa Barnett teaches Career Exploration and Sign Language. She has a B.S. in Speech Pathology certified in brain injury and dysphagia as well as an M.S. in Speech-language Pathology from WVU. Teresa has experience teaching at the college level as an adjunct professor. Teresa has been at Trinity since 2011.

---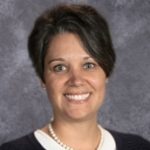 Carrie Breakey is the secondary Math teacher. Carrie returned to Trinity in 2016 after a season of staying home with her sons. Carrie previously taught at Trinity from 2005-2008 and has over 8 years of experience teaching at the secondary and college levels. Carrie received her B.S. degree from West Virginia University and earned an M.A. in Secondary Education from WVU as well.
---
Dr. Lois Campbell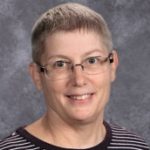 teaches secondary Science. Dr. Campbell has a proven commitment to science education, particularly in the area of STEM (Science, Technology, Engineering, and Math), as evidenced by her extensive resume. She earned her M.S. Ed. in Science Education from Purdue University, where she later earned her Ph.D. in Science Education with an Emphasis in Earth Science and a Minor in Research. Dr. Campbell joined the Trinity faculty in 2014.
---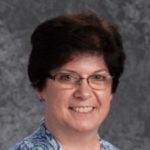 Debbie Dennis is a secondary Science teacher. Debbie has extensive teaching experience and has been at Trinity since 2005. She received her B.S. in Education from Ohio University.
---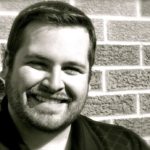 Christopher Dickey came to Trinity in 2019 to teach Band. He holds a bachelors degree in Music Education from Fairmont State University and a Masters in Worship Studies and Ethnomusicology from Liberty University. Mr. Dickey has experience in directing Band, Show Choir, and Orchestra. He is also the Lead Pastor of Encounter Worship Center Church in Grafton, WV.
---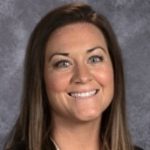 Jessica Duling joined the Trinity faculty in 2016 as our secondary English teacher. Jessica earned her B.A. Degree in Secondary Education and English/Journalism from Fairmont State University and brought over 7 years of experience upon accepting her position at Trinity.
---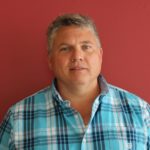 Marcus Fisher serves as an adjunct STEM teacher. Marcus, a Chief Engineer for the NASA Independent Verification & Validation Program,  earned his B.S. and M.S. in Computer Science at West Virginia University where he also earned a B.S. in Wildlife and Fisheries Biology. In addition to his role at NASA, Marcus also serves as an assistant professor for the Information Systems Management program at Fairmont State University. 
---
Brittney Hostutler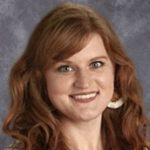 teaches secondary drama and art. Brittney attended Lee University and has a B.A. in Theatre. She recently received her M.A. in Theatre from Regent University. Brittney joined the Trinity faculty in 2018.
---
Alan Hulley teaches secondary Bible. (Photo and Bio coming soon.)
---
Marcie Kincaid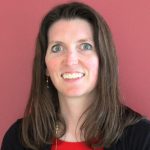 teaches secondary Math. Having previously taught at Trinity from 2000-2006, Marcie rejoined the faculty in 2017. She has 7 years of teaching experience and received her degrees from WVU. Marcie holds a B.S. in Secondary Education – Mathematics, a B.M. in Music Education, and an M.A. in Secondary Education.
---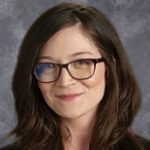 Brittany Luzier is a secondary English teacher. Brittany obtained a B.A. in English and an M.A. in Secondary English Education from West Virginia University. In addition to her role at Trinity, Brittany teaches an online writing course for the Johns Hopkins Center for Talented Youth.
---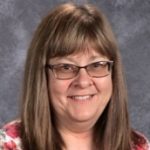 Linda McCoy teaches middle school and high school English. She has a B.A. in English Communications/Education from Waynesburg University. She began teaching at TCS in 2007 and has taught for over 25 years.
---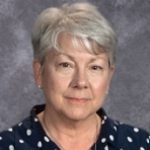 Nettie Pollock teaches art. She attended Montgomery County Community College and Liberty University. She has over 20 years of experience in education, beginning her work at Trinity in 2004.
---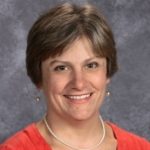 Sarah Rice is the Spanish teacher. She has a B.A. from Cedarville University in International Studies with a minor in Bible and Spanish. She joined the Trinity staff in 2009 and has been teaching in the classroom since 2012.
---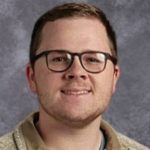 JR Stricklen teaches Physical Education. JR graduated from West Virginia University in 2019 with a degree in Strategic Communications (emphasis in Public Relations) and Minored in Leadership Studies. JR serves on the Mission Staff with Younglife in Marion County.
---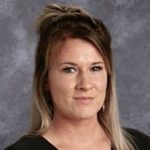 Emily Thomas teaches secondary Math. Emily earned her bachelor's degree in Interdisciplinary Studies for Elementary Education from Liberty University and is currently pursuing her master's degree in Secondary Education.
---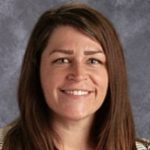 Becky Walters is a secondary Math teacher. Becky earned her degree in Mathematics from Liberty University. Her previous experience includes teaching in a private school and tutoring. Becky joined the Trinity faculty in 2019.