Administration
Dr. Matthew Chavez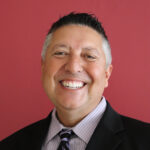 is the school's Superintendent. Dr. Chavez brought over 27 years of Christian school experience when he joined the administration in the summer of 2021. He has served students and families in several different roles including Pastor of the School Community, Superintendent, Principal, Chairman of the School Board, Vice Principal, Athletic Director, JH-JV-VAR Coach, and has taught several subjects from elementary through 12th grade. Dr. Chavez earned his Bachelor's degree in Comparative Literature from San Diego State University (Go Aztecs!), both his Master's and Ed. S. in Educational Administration from Pensacola Christian College, and his Doctorate in Christian Education from Calvary Chapel University. It's great to be a Trinity Christian Warrior! "The Lord is a Warrior; the Lord is His Name." ~ Exodus 15:3
---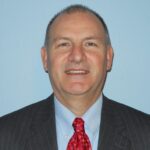 Gary Cook is the Secondary Principal. When Mr. Cook joined the Trinity staff in the summer of 2021, he brought over 32 years of experience. He has served students in various roles including Assistant Superintendent, Director of Secondary Ed., Technology Director, secondary principal, teacher, and coach. Gary was named State Principal of the Year for West Virginia in 2010-2011. Gary obtained his bachelor's degree from West Virginia State University and master's degree and Ed.S. from Marshall University.
---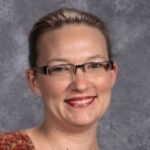 Amanda Darby is the Elementary Principal. Prior to taking her current administrative role in the summer of 2021, Mrs. Darby taught in the classroom and also served as the FOSS (Full Option Science System) teacher. Amanda received her master's degree in teaching from West Virginia University. She has a passion for integrating all subject matter and teaching from a Biblical Worldview. Amanda joined the Trinity staff in 2017.
---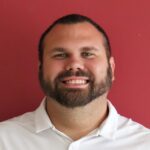 Codey Horton is the Director of Athletics and Student Success. He graduated from WVU in 2016 with a B.S in Physical Education/Teacher Education and a minor in Athletic Coaching. Codey joined the Trinity staff in the summer of 2021.  
---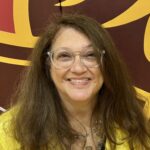 Dr. Charlotte Taylor Payne is the School Guidance Counselor. Dr. Charlotte, a faith-based counselor and a college and career counselor, is the owner of C.H.A.R.T. Associates ©. She has over 25 years' experience in the education, business, and counseling fields. Dr. Charlotte earned her Ph.D. From Northwestern, a Certificate in College Counseling from Harvard, and her MBA from the University of Lincolnshire and Humberside as well as undergraduate studies with Life Christian University. Her life verse is Proverbs 3:5-6.