Elementary 2018-19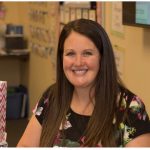 Jenny Cunningham is the fourth-grade teacher. She received her bachelor's degree from the University of Kentucky and her master's degree from North Carolina State University. Jenny joined the Trinity faculty in 2018.
---
Amanda Darby teaches fifth grade. Amanda received her Masters in Teaching from West Virginia University. She has a passion for integrating all subject matter and teaching from a Biblical Worldview. Amanda joined the Trinity faculty in 2017. 
---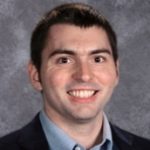 Luke Diamond teaches music education. Luke is a graduate of WVU where he studied conducting, composition, and vocal performance. His experience includes serving as a guest conductor of the WVU Community and Men's Choirs, choir director of the Spruce St. United Methodist Church, and music director for various theatre companies. Luke began serving at Trinity in 2017.
---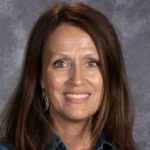 Patricia Garrity is the Pre K-4 teacher. She holds a B.S. degree from Ohio State University and an M.S. in Educational Leadership from the University of Dayton. Patricia brought over 12 years of experience in education when she joined the Trinity faculty in 2016.
---
Natasha Hughes teaches Pre-K3 and serves as the Lead Teacher for After Care. Natasha joined the Trinity faculty in 2018
---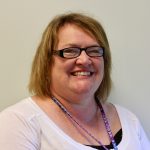 Tammy McLaughlin joined the Trinity team in 2016. She serves as the Preschool K4 Aide. Tammy brings over 20 years of experience to her current role at Trinity, having previously served as a Youth/Children's/VBS director and worked at a variety of Christian childcare facilities.

---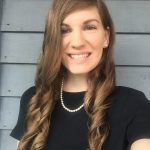 Sara Parucci teachers third grade. She holds a Master of the Arts in Elementary Education, with a specialization in English, from West Virginia University.
---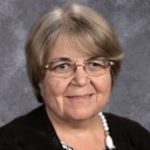 Joyce Poag is the Supported Instruction teacher for elementary and secondary. She has a B.S. in Elementary Education and a Masters of Education in Remedial Reading from California University of Pennsylvania. She has over 30 years of teaching experience and has been at Trinity since 2004.
---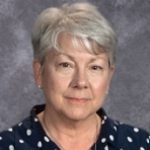 Nettie Pollock is the Elementary Art teacher. She attended Montgomery County Community College and Liberty University. She has over 20 years of experience in education, beginning her work at Trinity in 2004.
---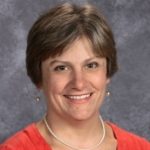 Sarah Rice teaches Foreign Language to grades first through fifth. Sarah has a B.A. from Cedarville University in International Studies with a minor in Bible and Spanish. She joined the Trinity staff in 2009 and has been teaching in the classroom since 2012.
---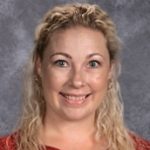 Kendra Sainato teachers Pre-K3. Prior to joining the Trinity staff in 2016, she had two years of experience working in a Christian Pre-K classroom. Kendra is currently working towards her B.A. in Early Childhood Development with an emphasis in both Pre-K and Curriculum Development.
---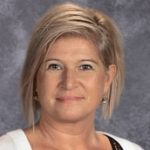 Jodi Shoemaker is our Kindergarten teacher. She has a B.S. in Elementary Education from Waynesburg University. She has been teaching at Trinity since the fall of 2010.
---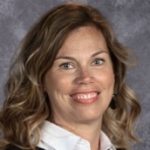 Andrea Steptoe is the Pre-K3 classroom aide. Andrea has a Bachelor of Science from Elon University. After years of volunteering at Trinity, Andrea joined the staff full-time in 2018.
---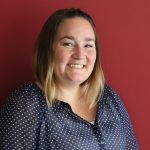 Tiffany Swafford teaches Kindergarten. She has a B.S. in K-12 education from Fort Lewis College in Durango, Colorado. Tiffany joined the faculty in 2018.
---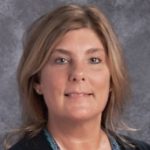 Teresa White teaches first grade. She attended Southern Illinois University where she received a B.S. in Elementary and Early Childhood Education. Teresa started with Trinity in 2006 and has been involved in education for over 20 years.
---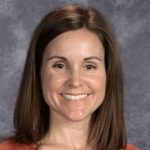 Sarah Wolfe teaches elementary FOSS science and enrichment. Sarah earned a B.S. in Psychology from Allegheny College and an M.A. in Education from Edinboro University of Pennsylvania. Mrs. Wolfe has experience as a teacher in elementary classrooms and four years of experience as adjunct faculty at Waynesburg University, teaching Beginning Algebra. She joined the Trinity faculty in 2017.
---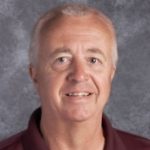 Cary Woods teaches Physical Education. He earned an undergraduate degree from West Virginia University in Physical Education and Social Studies, and a master's degree in Motor Development. Cary has extensive classroom and coaching experience, including 6 years as head coach of Trinity's high school girls' basketball team. Cary joined the Trinity administration and faculty in the summer of 2015.
---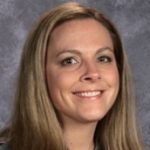 Rochelle Workman joined the Trinity faculty as the second-grade teacher in 2017. She has a Masters degree in Elementary Education with a specialization in Early Childhood from West Virginia University.