Although our building is closed for the safety of our students and staff due to COVID-19, our students are learning online using Google Classroom, Google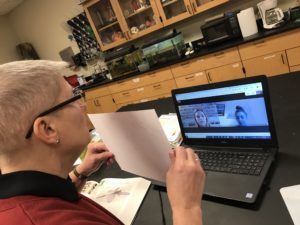 Meet, Zoom, and other technologies and platforms. We have scheduled live virtual class times, created Chapels online, and continued with special classes such as art, music, and physical education. As the situation is very fluid, with daily changes, our administration and staff are quickly adapting to meet the academic, emotional, and spiritual needs of our students and families.
We continue to welcome new student inquiries and applications.  Please complete the Inquiry link here and our Admissions Office will be happy to contact you to discuss our Admissions process and answer your questions.