Homecoming Game and Festivities
Posted on June 4, 2018
When:
September 14, 2018
all-day
2018-09-14T00:00:00-04:00
2018-09-15T00:00:00-04:00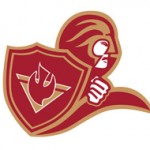 Our family and student tailgating run from 3:30-6 p.m. followed by the Homecoming Soccer game at 6 p.m. The Homecoming Court will be presented and the King and Queen announced at half-time.
Alumni and school partners are welcome to join us at the designated hospitality tents at 5:30 p.m through the duration of the game.