Guest Post: A Tribute to a Teacher
Posted on May 21, 2021
We have another student guest blog post this week. This post was written back in March for International Women's Day. We hope you enjoy this student's tribute to science teacher Dr. Lois Campbell in honor of that special day.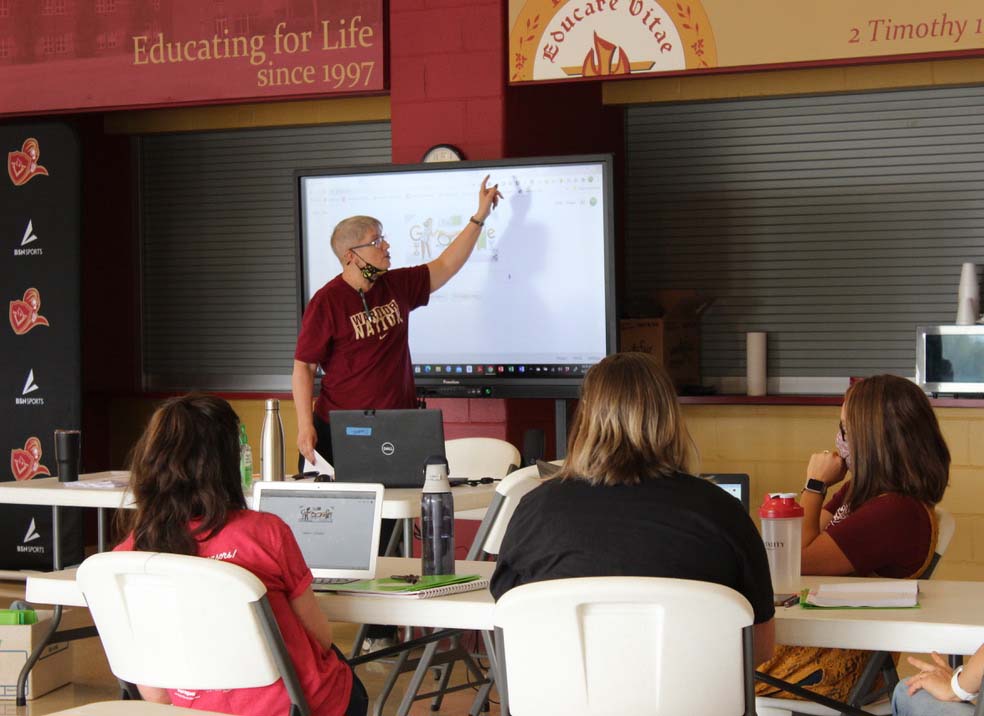 International Women's Day 
Celebrating all of our amazing female teachers… But one in particular!
Being it International Women's Day, I think the ladies around us could use a flower or two, a day off, or maybe just the slightest of a compliment on their gorgeous hair-do. 
Women have come a long way. From the 19th amendment to equal pay to the first woman in space. 
Our female teachers at Trinity are hard workers and are always making learning better for us, even when we don't realize it. Thank you, ladies!   
All of them are amazing, but one, in particular, deserves a shout-out. Her name is Lois Campbell, but everyone calls her Dr. C. She teaches middle school and high school science. She is always trying to make science fun by doing cool lab work, but still, we always end up learning something new by the end of the period. In the past 2 years, she has had 2 hip replacements, during which she barely took any time off. She came back to school right after the surgeries and couldn't even wear jeans so she wore yoga pants. I thought that was pretty funny. 
During the virtual school year, she went to her doctor to get medically evaluated for knee replacement surgery and they found Colon Cancer. She had surgery and they took out cancer. Keep in mind, she had not taken too many days off. 
Since we are now back in person, every morning Dr. C wakes up super early to get to school around 5-6 AM to plan for labs. She has started undergoing chemotherapy but acts like nothing is even wrong because she is pretty tough. 
She was very happy to get both of her COVID vaccines, but we still have to be very careful in her class because if she got COVID that would be really bad. 
Dr. C has many accomplishments…She received a grant from the Buzz Aldrin Foundation for exploring Mars, and a grant from NASA for solar eclipse goggles. Dr. C has worked as an editor on a book for astronaut Buzz Aldrin and worked as a consultant on a book by astronaut Jerry Ross. She was in the Teacher In Space Program and is certified by NASA for using telescopes, space rocks from the moon, robotics, and Star Lab. 
She also sings opera (which I learned when my old church went caroling at her house), coaches girl's high school tennis, and is very determined that she will not stop coaching because of her chemo. One of the coolest things that I think she had done is shaken hands with not 1, but 3 presidents (Clinton, Bush, and Reagan). 
Dr. C is probably one of the coolest and most inspiring women you will ever meet. She inspires people in and outside of the classroom. I hope she inspired you today as well.