Shifting gears
Posted on August 21, 2014
After beginning the week in first gear, the Trinity community has kicked it into drive. New students and faculty members are adjusting well to a fresh educational environment. Several of our veteran teachers are invigorated as they take on new roles. The school is introducing a Supported Instruction Program, thanks to a grant from the Hayes Family Foundation. We are so grateful to be able to provide this service to our students for the first time in the school's history.
Pastor Junius Lewis addressed our secondary students when they gathered for chapel today. Our elementary students will meet for chapel tomorrow.
"Praise is the necessary response to the faithfulness of God." ~ Pastor Junius Lewis
Joining together to praise and express our thanks to our Father is a fitting way to end the first week back to school.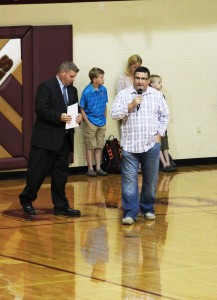 Students, parents, faculty, and staff met in the gym to pray and dedicate this year to the Lord.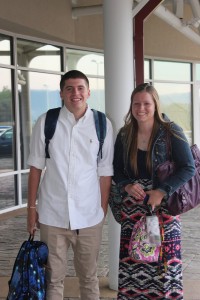 It was great to see the smiling faces of our students on the first day back to class.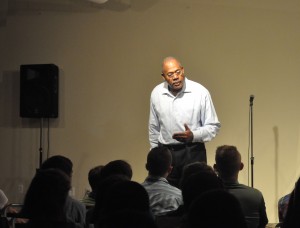 TCS Spiritual Advisory Board member Junius Lewis shared from the Word of God and from his heart during the first chapel services of the 2014-15 school year.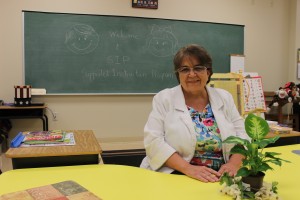 Mrs. Joyce Poag is our Supported Instruction teacher. She is really excited to see the new program get underway.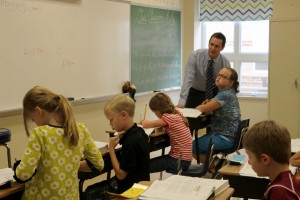 Mr. Jonathan Gallo is enthusiastic about his return to the elementary school to teach third grade.