3D and beyond
Posted on October 30, 2014
Advances in technology are opening up new possibilities every day. Social media, 3D printers, and real-time results affect the ways we communicate, create, and educate. It's an exciting time. It's a challenging time. As a school, we strive to prepare our students for this time and this season.
It's been said that the one constant in life is change. While there is some truth to that statement, there is One who defies that principle. There is One who is unchangeable.
Jesus Christ is the same yesterday and today and forever.  ~ Hebrews 13:8 ESV
As we equip our students to live in a changing world, it is crucial that we also point them to the unchangeable One.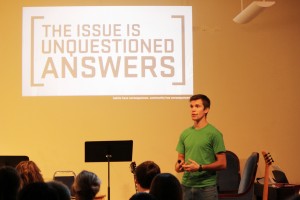 Members from the AXIS team are visiting Trinity for secondary Spiritual Emphasis Days this week. They are challenging our middle and high students to move from "Apathy to Action" with presentations comparing and contrasting various world views versus a Biblical worldview.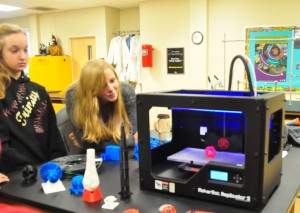 Middle and high school students recently had the opportunity to watch a 3D printer in action. They were fascinated by the capabilities of the machine, on loan from Mylan Pharmaceuticals.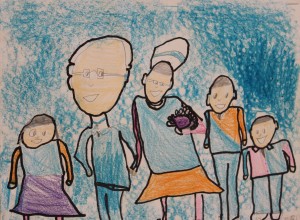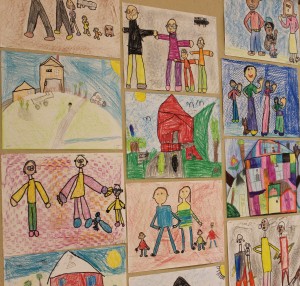 First grade students lovingly created two-dimensional renderings of their families, brightening a section of wall at Trinity.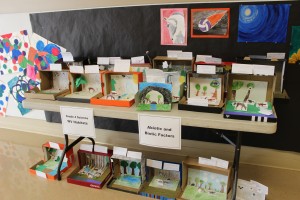 As part of their study of habitats, fourth grade students depicted wildlife in West Virginia by crafting colorful dioramas using old-style 3D techniques.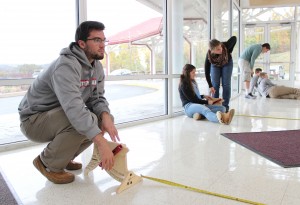 Physics students recently launched marbles in the Trinity lobby to investigate projectile motion.