Clubs and Activities
Clubs and Activities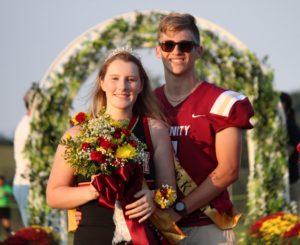 Learning is a journey of exploration, which only begins in the classroom. Student Life at Trinity Christian School is filled with opportunities for students to pursue their interests and grow as part of a dynamic school community. TCS offers a variety of activities to enrich the growth of our students. We believe that the Word of God integrated into all areas of disciplines – spiritual, academic, athletic, and social – is the Lord's calling on our school.
Middle school students are given opportunities to explore their interests through elective and exploratory classes. In high school, student-organized clubs provide a chance for all students to immerse themselves in an area they love with those that share the same passion. Special events and trips provide unique experiences for our students to deepen their connections with each other and explore their faith. Whether it is beautifying our community through artistic landscaping or sharing testimonies during Spiritual Emphasis week, TCS students are consistently given opportunities to be challenged to grow as individuals and to give back to each other and their community. While the clubs and activities may vary from year-to-year, here are a few of the various ministries, events, organizations, and clubs your child has available to them as a student of Trinity Christian School.
Chapels and Community Service
Students enjoy a weekly interactive chapel service specifically geared to the needs and interests of individualized preschool, elementary and secondary age groups. Chapels incorporate Biblical worldview teaching, special speakers, worship, and prayer time. The students have their own praise and worship team and chapel speakers include pastors, missionaries, inspirational guests, and teachers.
Students also participate in outreach projects in an effort to instill service to others in the name of Christ. Parents and guests are always welcome to attend chapel services and participate in outreach projects.
Student Mentoring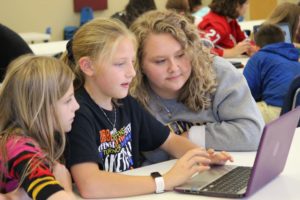 We believe in the importance of older students mentoring their younger counterparts. Several times during the school year, the mentors are paired with their younger "buddies" for academic, physical, or service activities on Mentor Monday.
Social Events
Throughout the year, the school hosts social activities for our middle and high school students including bonfires, tailgates, a Turkey Tourney, a middle school formal, and a high school Homecoming Dance and Prom.
Field Trips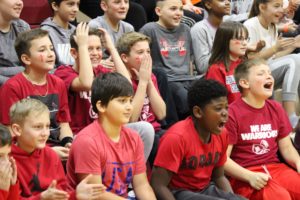 Throughout the year, classes take trips outside the classroom to enrich the school experience. Our students enjoy both the academic and social experiences they share during their various field trips scheduled throughout the school year. Field trips are designed to enhance and bring to life what the students are learning in the classroom. For example, 8th graders travel through the wild and wonderful state of West Virginia for a whole week in support of their West Virginia history class taught at that grade level.
Fellowship of Christian Athletes
The Fellowship of Christian Athletes is touching millions of lives… one heart at a time. Since 1954, the Fellowship of Christian Athletes has been challenging coaches and athletes on the professional, college, high school, junior high and youth levels to use the powerful medium of athletics to impact the world for Jesus Christ. FCA is the largest Christian sports organization in America. FCA focuses on serving local communities by equipping, empowering and encouraging people to make a difference for Christ. FCA members will demonstrate a steadfast commitment to Jesus Christ and His Word through integrity, service, teamwork, and excellence.
Student Government
The purpose of the Student Government Association at TCS is to encourage spiritual maturity of the student body, promote the general welfare of the school, create opportunities for student involvement by coordinating school activities, promoting school spirit, and providing a channel of communication between the students and school administration while setting an example for all TCS students on and off-campus. Student Government sponsors many events integral to student life and helps in the execution of many others including Spring Formal, SG elections, Freshman orientation/Back to School Night, class fundraisers, Friday pizza lunches, and more.