A perfect recipe
Posted on December 3, 2015
There are many ingredients to dishing up a good education: great teachers, a quality curriculum, committed students, supportive parents, and a healthy dose of creativity all come to mind. Educators are constantly challenged to come up with the right mix. As a Christian school, we recognize that the perfect recipe includes the word of God as the binder.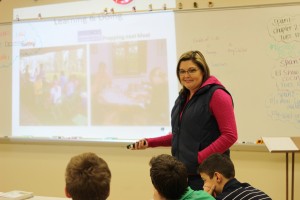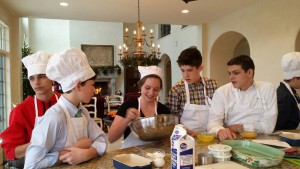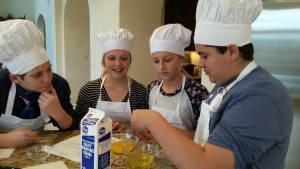 The school community is fortunate to have wonderful parents who often share their expertise in the classrooms. Dr. Melissa Olfert (top photo), who teaches graduate level courses in Human Nutrition, recently made a presentation on the foods of Italy to students in the Foreign Language Exploratory (FLEX) class. Under Dr. Olfert's supervision, the same students later prepared Italian foods offsite.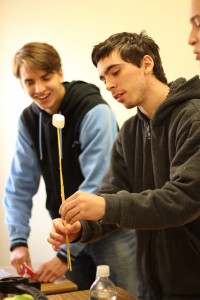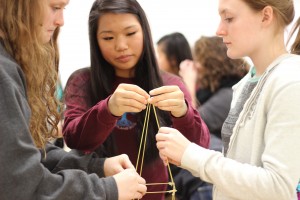 The high school math club recently took on a sweet challenge. To win the timed Marshmallow Challenge, a design/engineering contest, a team had to create the tallest structure using a limited amount of spaghetti, string, and tape that would support a marshmallow.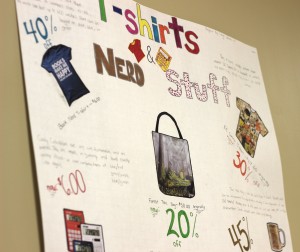 A stroll down the hallways of the school reveals many creative approaches to the curriculum. In a recent unit on money, the Honors Algebra I class members were required to be merchants, calculating cost and profit margins as they "sold" products they thought would interest their classmates.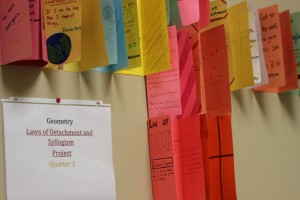 The geometry class applied math logic rules to bible verses, observing how they worked outside of math. The exercise provided students with a deeper understanding of the verses as well.
Fourth-grade students recently designed and played board games they created for a book report project.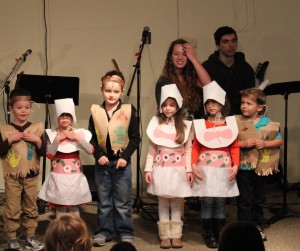 Kindergarten students provided an extra measure of cuteness with their musical performance at a secondary Chapel prior to Thanksgiving break.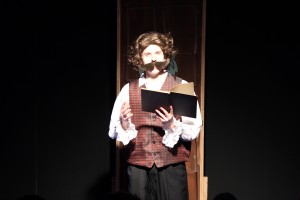 Want the recipe for a fun evening? Come out for a performance of "A Christmas Carol", presented by the TCS Drama Department. Shows are Thursday, Friday, and Saturday (December 3rd-5th) at 7:00 p.m. in the TCS Chapel. While not required, reservations are suggested due to limited seating. Call the school office to reserve a seat. Tickets are $5.00 each and payment will be taken at the door.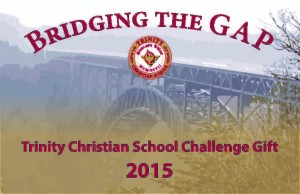 It's time to "Bridge the Gap"! Please consider a year-end donation to support Christian education at Trinity Christian School. To donate now, click here. Thank you!