Bearing fruit
Posted on September 11, 2014
If you're an apple lover, you look forward to this season every year. You eagerly await the harvest of fresh, crisp fruit.
Merriam-Webster lists "abundantly productive" as one of the definitions of fruitful. Fruit is preceded by work. You can't have one without the other. Though it is early in the academic year, we are already seeing early fruits of the collective labors of the Trinity community. It's a sweet thing to see.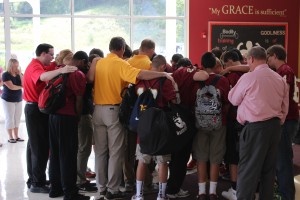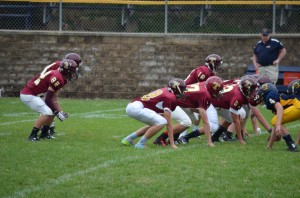 Much prayer and preparation led up to the first Warrior JV football game of the season. After playing six-man football last year, it is great to see a full team take the field this year!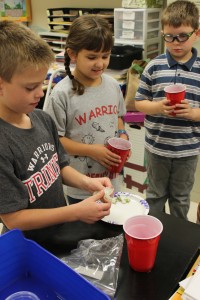 Second grade students planted beans as a part of their study of a plant's lifecycle.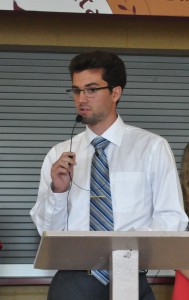 After the high school Student Council candidates invested time and effort into their campaigns, the people have spoken. The elected officers for the 2014-15 school year are: President – Dominic Raymond (pictured), Vice President – Matt Dlugos, and Secretary/Treasurer – Jaclyn Alderman. The senior class officers are: President – Catherine Rondy and Vice President – Angelyn Gemmen. The remaining class officers will be announced soon.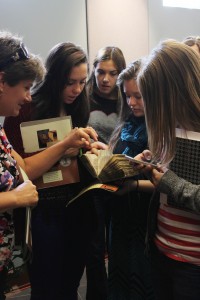 Trinity students had the opportunity to hold and examine a manuscript of the Magna Carta (ca. 1350) on their fieldtrip to "Touching History" at West Virginia University.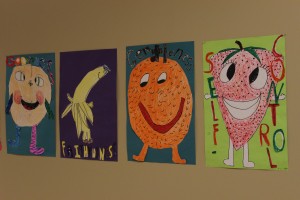 The Fruit of the Spirit is of great significance to believers. Third grade students created artful depictions of the nine fruit listed in Galatians 5:22.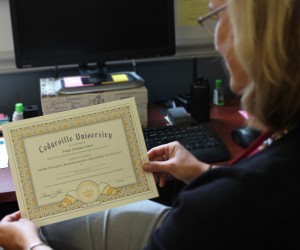 Being recognized as one of the Top 50 Best Christian High Schools in America by TheBestSchools.org brought Trinity to the attention of Cedarville University. As a result, Cedarville has extended a scholarship valued at $8,000 over 4 years to be awarded to a top Trinity senior. We want to thank Cedarville University for their support of our students!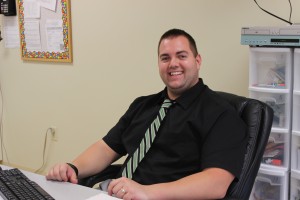 Waynesburg University graduate Cliff Lemley has joined the Trinity faculty as the fifth grade teacher. Welcome, Cliff!