Busy Bees
Posted on February 4, 2016
It may be winter, but our school has been swarming with bees: spelling bees, history bees, and geography bees. Amid the regular classwork, our students have been busy with a variety of competitions and activities. They have been working hard and it's paying off.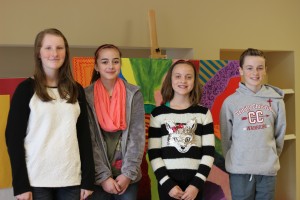 The following students will represent Trinity at the Monongalia County Spelling Bee in March:
 Regan Baker, Norah Chase, Cecelia Moran, and Mason Steptoe
. Congratulations to all!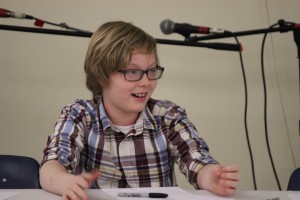 Fifth-grader Charles Nemecek triumphed at the school's geography bee. He was selected to take the online test to see if he qualifies to advance to the next level of competition.
Nine Trinity students have advanced to the next phase of the National History Bee after taking the Online Qualifying Exam.They will move on to the Regionals Finals to be held in Pittsburgh on April 13, 2016. Congratulations to Regan Baker, Isaac Goff, Fletcher Hartsock, Turner Lawrence, Ethan Thomas, Ian Comstock, Brady Mudry, Zach Murray, Gabe Turak, and Samantha Guenther. Great job!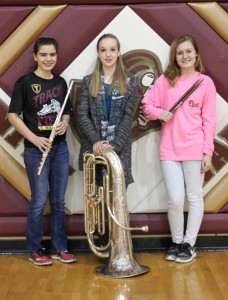 High school band members Piper McLaughlin, Claire Kelly, and McKenna Bowlin were selected to represent Trinity at the WVU Honor Band. Piper McLaughlin was also chosen to participate in the Cedarville Honor Band. We're proud of you!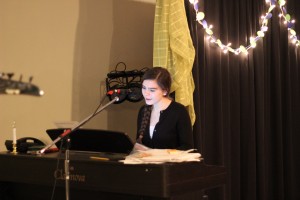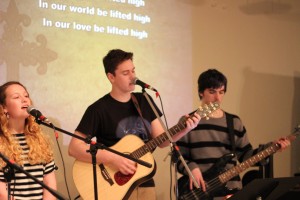 The high school Praise Team is preparing for the rescheduled Night of Worship. Please join us on Monday, February 8 at 7:00 pm in the Trinity Chapel to be REfreshed and REfocused. We hope to see you there.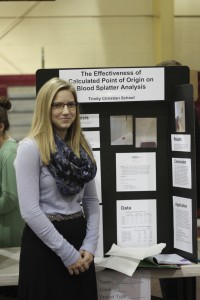 Trinity students left an impact on the judges who volunteered to adjudicate the Trinity Science Fair Extravaganza held in January. To read more and see a complete list of the participants and their awards, click here.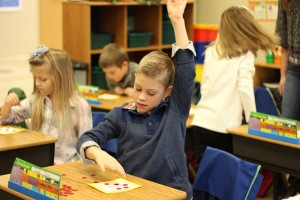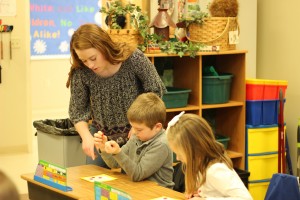 High school Spanish students helped the second-grade students expand their knowledge of the language by playing bingo using Spanish terms.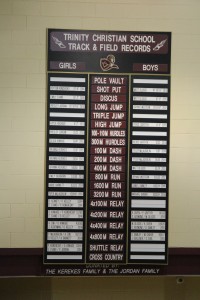 The gym walls are sporting a new look! The newly installed Track and Field Record board will inspire up-and-coming athletes to make their mark in Trinity history. Thanks to the generous donors for providing the beautiful board!