Can you relate?
Posted on April 10, 2014
All of life hinges on relationship. When asked which commandment was the greatest, Jesus responded, "You shall love the Lord your God with all your heart and with all your soul and with all your mind." He followed that with,  "And a second is like it: You shall love your neighbor as yourself." (ESV Matthew 22:36-39)
Fostering relationships is a part of school life, too. We recently celebrated family relationships by welcoming grandparents and grand-friends to the school for a special day. After our guests visited the classrooms, they attended a program that included student presentations and were served a delicious lunch. What a wonderful day!
We have invaluable relationships with our Partners in Education, too. Sponsoring Grandparents' Day was one of many things they have done for us this school year.
While established friendships are priceless, it's great to make new friends too. Trinity students are meeting new people as they serve in the community, host prospective students for Shadow Days, and attend or serve at Summer Camp. And our juniors and seniors learned how relationships affect finances when representatives from Fairmont Federal Credit Union presented Mad City Money, a real-life simulation, at the beginning of the month.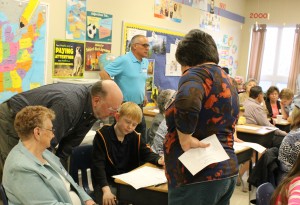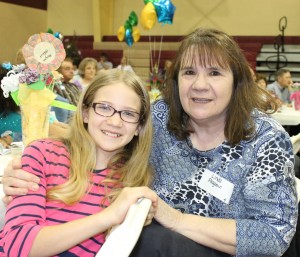 What a joy to have Grandparents and Grand-friends visit the school! Thanks to the Parent Service Organization, our volunteers, and the business partners who made the day extra special for our guests.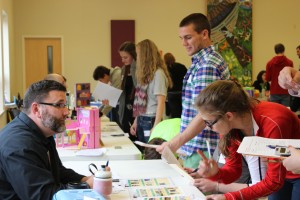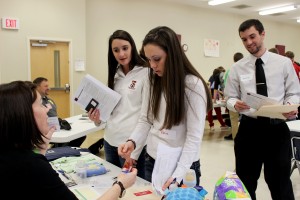 Trinity high school students learned the ins and outs of money management during the Mad City Money simulation that included parent-volunteers who role-played as merchants.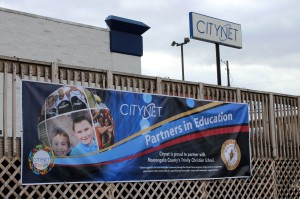 We appreciate our Partners in Education so much! Citynet created a beautiful banner that hangs outside their Star City office. Take a stroll along the rail trail in Star City and check it out!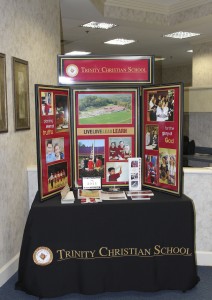 My Bank in Sabraton invited us to set up a Trinity display in their lobby. Stop in to say hello!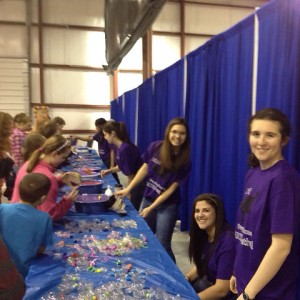 Trinity students volunteered to assist with the Stepping Stones Arts and Crafts Festival.