Catching up and moving on
Posted on May 22, 2014
These are the crucial days: the moments of last minute projects and yearbook signings. Seniors are planning for college and reminiscing, while our remaining students speculate about the upcoming grade level. Both parents and students often feel like they're playing catch-up. In reality, we're preparing to move on to the next step; and taking the next step requires trust.
Trust in the Lord with all your heart, and do not lean on your own understanding. In all your ways acknowledge him, and he will make straight your paths.  –  Proverbs 3:5-6 ESV
These are the crucial days. From the preschoolers to the seniors, we trust that the foundation of the Word will guide our students in all their ways.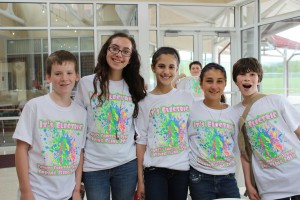 Middle school students lit up the campus with their fun personalities and glow-in-the-dark t-shirts for the Spring Electric Fling! The fling gave the students a chance to unwind, and featured games, music, food, and a bonfire.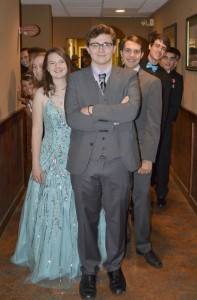 Our girls and guys looked their best and had a blast at the high school Formal. Our seniors (pictured above) know how to go out in style!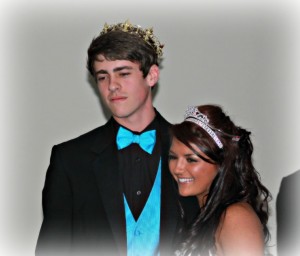 Seniors Brent Scott and Meagan Triplett were named King and Queen of the Formal Court.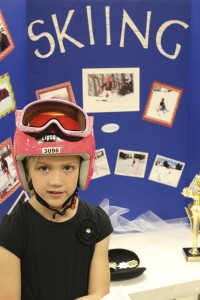 Our second grade students created displays and presented details of their hobbies and special collections with family and friends.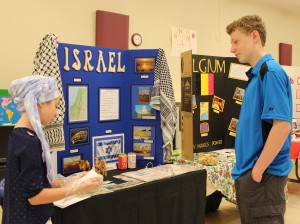 The Nations Fair, featuring knowledgable presenters and delicious food, attracted family members and students. Fifth grade students conducted in-depth research on their assigned country for the year-long project.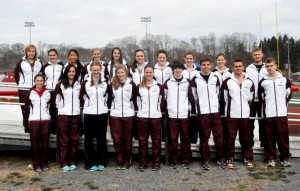 The high school track team will be well-represented at the State Meet in Charleston, WV. For the first time in school history, the boys will be sending a relay team to the competition. Go Warriors!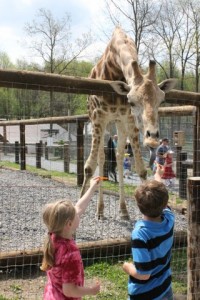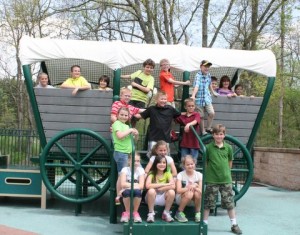 Our elementary students have been exploring the region, visiting historical sites and points of interest.