Change is good
Posted on January 19, 2017
Students as teachers? Breakfast for lunch? Clothes inside-out?
If you happened to visit Trinity last Friday, you may have been a bit confused – and rightfully so. Everything was topsy-turvy as a part of the "Change is Good" celebration.
The day started out backward, with the ninth period replacing first. Student drivers parked in teachers' spots – even Superintendent Ms. Stellato wasn't spared! Pizza on Friday (a Trinity tradition) was switched out for breakfast sandwiches. Teachers exchanged classrooms with other teachers, and students traded places with faculty members.
Besides being a great deal of fun, the point of the day was to demonstrate that change is good, especially if we work together. For the past month, classrooms collected change as a way for students to be part of the school's Mortage Elimination Challenge.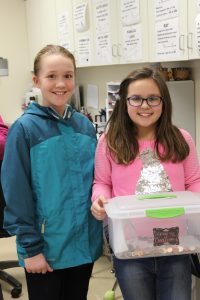 The change drive was a great way to show that no effort is too small to make a difference. By combining their change, the student body raised over $1,600 in just a few short weeks! Spread over the year, the students helped reduce to our mortgage by over $130 a month; and they did it collectively. Students in the ninth grade and kindergarten even contributed for classmates who were absent, so that they could be included.
Change IS good! Every once in a while we need to celebrate it!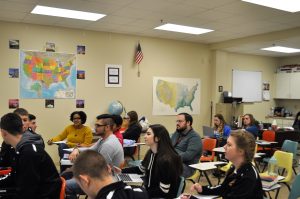 Can you spot the teacher in this classroom?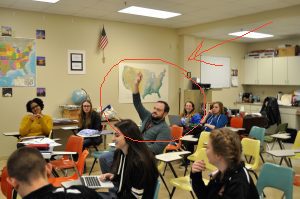 Did you pick out Mr. Stephen Boone correctly? Or is it Mr. Nathan Boone?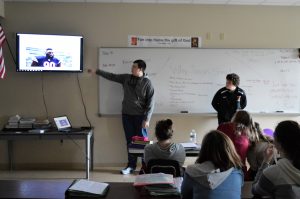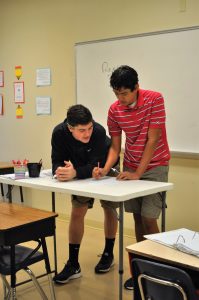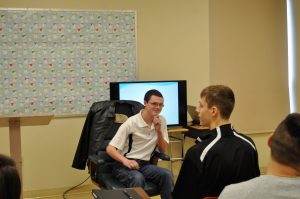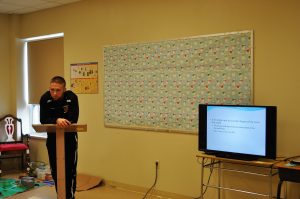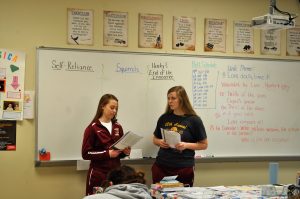 The teachers and students played a little role-reversal for "Change is Good" day. We're not sure which group enjoyed it more.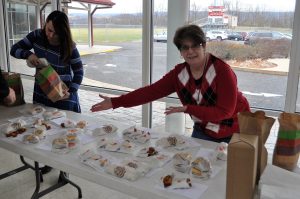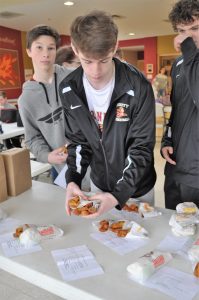 Breakfast for lunch was a welcome change for the students!