Creative expression
Posted on October 29, 2015
Look around you.
We are surrounded by beauty. Each colorful leaf and blade of grass, the ever-changing display of the sun's daily movement across the sky: all reflect our Creator. It's natural that we, being made in His image, would also have the desire to create beautiful things.
As they progress through Trinity Christian School, our students are given opportunities to explore forms of creative expression through visual and performing arts. Our hallways are filled with colorful pieces displaying their exploration of a wide variety of media.
It's a joy to see our students introduced to the arts. Cultivating their creativity is an important component of educating for life.
Whatever the medium, the elementary students are exuberant in their artistic expression.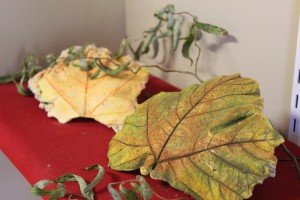 The fourth-grade class fashioned autumn leaves out of plaster, then painted them to replicate the beauty displayed every autumn by our Creator.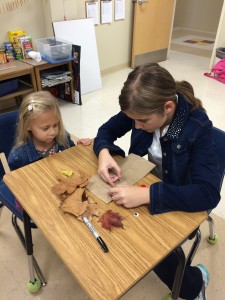 As part of the school-wide community outreach efforts, our students are using crafts and artwork to express encouragement and kindness.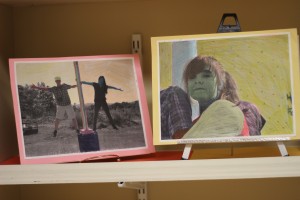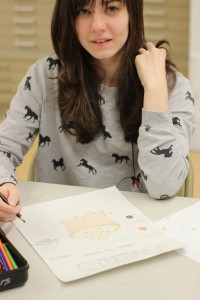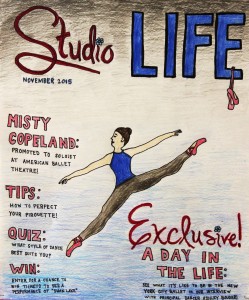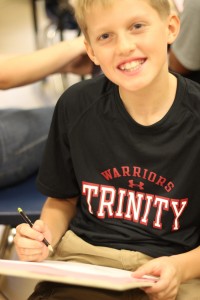 Our secondary students are challenged to hone their skills, examine the works of master artists, and grow in their creativity.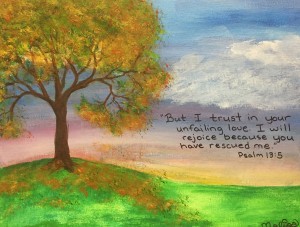 Are you interested in jumpstarting your own creativity? Join us for crEATe! Under the guidance of Trinity mom Malisa Smith, you'll have the opportunity to paint an autumn scene (similar to the one shown) and enjoy fabulous desserts with new and old friends. For a registration form, click here. Spaces are limited, so register now!