Hearts and hands
Posted on October 1, 2015
We use our hands in so many ways: to create, to learn, to express, and to bless. In the classroom, hands-on learning helps our students with their comprehension and retention of the subject matter. In relationships, our hands convey caring, comfort, and concern. So often, what's in our hearts is demonstrated by what we do with our hands.
Our students have been using their hands in heartwarming ways. They are creating, learning, expressing, and blessing.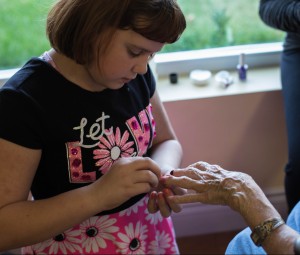 As part of the students' ongoing community service outreach, fifth and twelfth-grade students visited Mapleshire Nursing and Rehabilitation Center, giving manicures and playing games with the residents.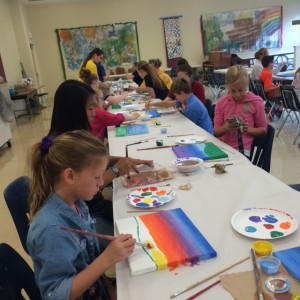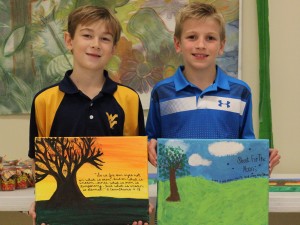 The fourth and eleventh-grade classes collaborated on paintings that will decorate the new Barlett House facility.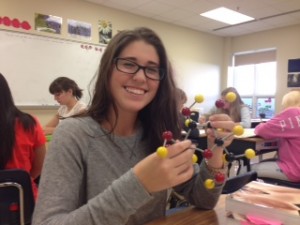 AP biology students built models of organic molecules in a recent class.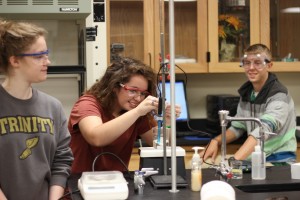 AP Chemistry students perform an acid-base titration using a pH sensor. With the aid of a computer they analyzed the pH data to find the exact neutralization point.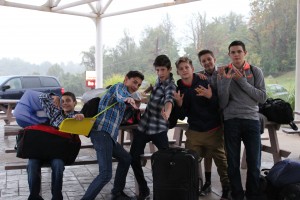 Members of the eighth-grade class pose as they prepare to leave for their West Virginia History trip.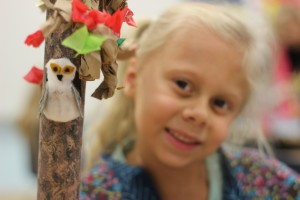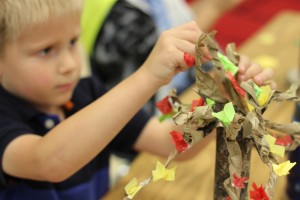 Using their hands, kindergarten students crafted beautiful fall trees as habitats for tiny, stuffed owls.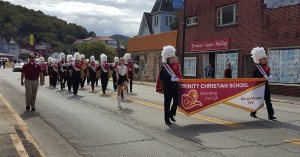 The Warrior Marching Band has been busy with recent performances, including the Alderson-Broaddus Homecoming Parade (above) and the University High School Showcase of the Bands.