Dedication
Posted on September 7, 2017
Dedication. Coaches preach it. Employers reward it. And we are amazed by the extent of it in our Trinity community.
With the upcoming 20th celebration of the founding of Trinity High School just weeks away, it's natural to reflect on the dedication of the founders to what is now Trinity Christian School. Men and women committed hours of their time and invested their talents and resources to begin a Christian high school for the greater Morgantown area. It took vision, courage, and dedication.
Dedication exemplified by the teacher who traveled daily from Phillipi to Morgantown. Or the faculty who, in those formative years, taught without compensation. They believed the work, the mission, and the students were worth the sacrifice.
That type of dedication is still very evident in our school. We have families that drive from neighboring towns, counties, and states to provide a Trinity Christian School education for their children. Feeling so strongly that this is where he belonged, a current teacher has traveled from Buckhannon for the past two years to fulfill his calling here at Trinity. We could go on with examples of the dedication of coaches, parents, teachers, board members, and students who go the extra mile, often unnoticed, to see the school grow and thrive.
Yes, we are amazed, humbled, and grateful. As we look to celebrate what the Lord has done over the past twenty years, we are also celebrating today and every day that God continues to work and move at Trinity Christian School.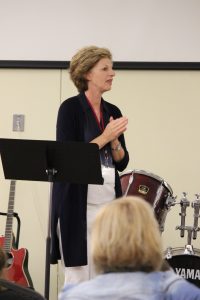 Our Chapel speakers are a great blessing to us. Deb Mullens recently shared a message at an Elementary Chapel.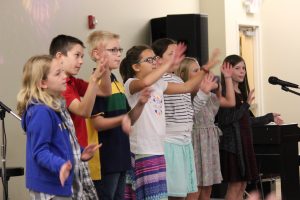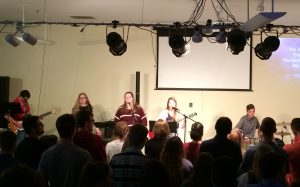 We are grateful for the students who help with Praise Team ministry. The high school Praise Team members arrive for practice at 7 a.m. on Chapel Days.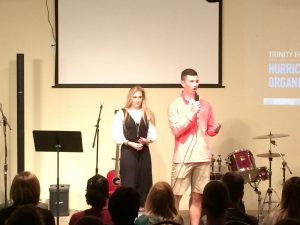 Dedication to a worthy cause compelled seniors Molly and Kellen to coordinate a community-wide outreach to victims of Hurricane Harvey. We will keep you posted as their efforts gain momentum.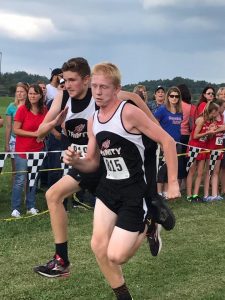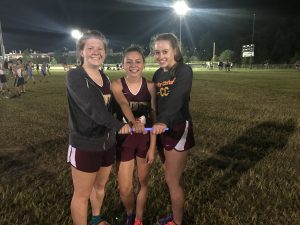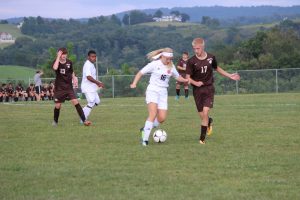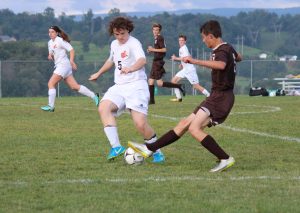 Practice, drill, and condition: in order to be competitive, our athletes have to put in hours of effort.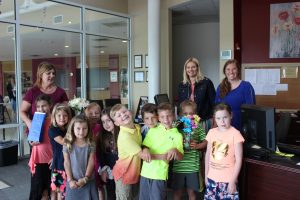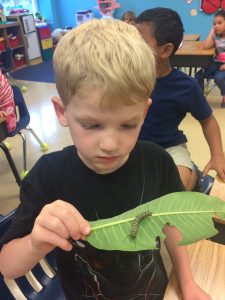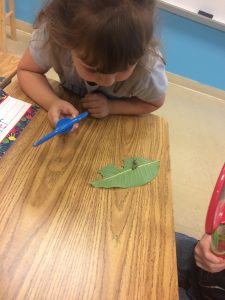 Our teachers' dedication to instilling a love of learning and service is evident through their daily classroom activities.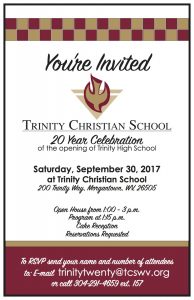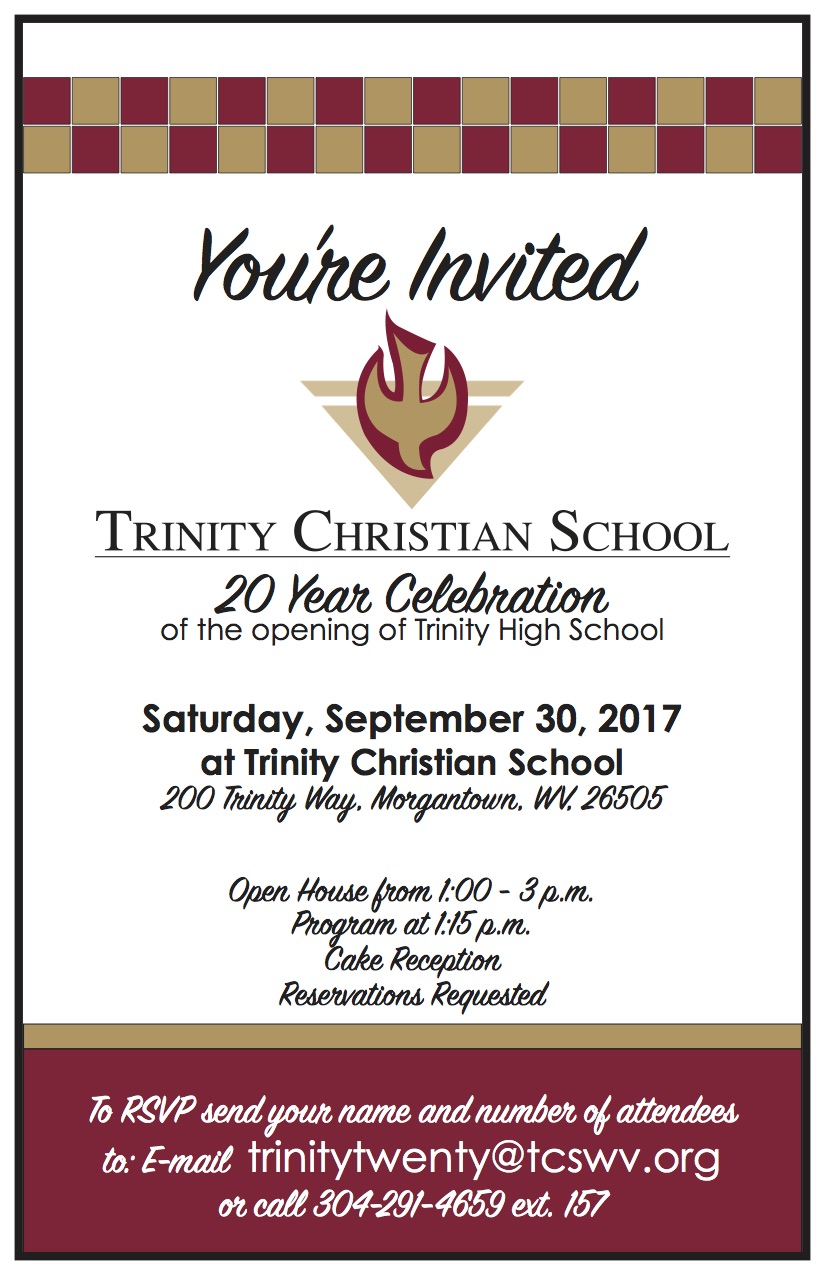 Please make plans to join us for the 20 Year Celebration! RSVP to trinitytwenty@tcswv.org.