Feeling connected
Posted on September 24, 2015
It's kind of crazy. Through technological advances, our world is more connected than ever, yet it seems that we aren't as interconnected with each other as previous generations.
As a school, we see the value in both. We continue to strive to equip our students with the tools to live in an increasingly technology-driven world while cultivating relationships with each other and with their Creator.
The connections our students are making today could potentially last a lifetime. Watching them work and play together, even serve one another, is a joyful thing. Seeing them establish a connection with their heavenly Father is priceless.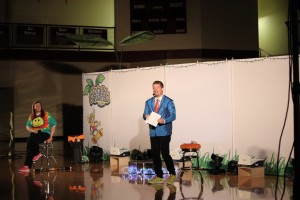 We started off the week with Elementary Spiritual Emphasis Days. Linda and Doug Tidwell, of Totally Bananaz for Jesus, had the students singing along enthusiastically during their interactive concert. Click on the arrow to hear a short clip.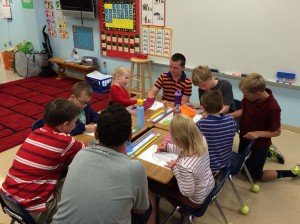 As a part of Spiritual Emphasis Days, classes were paired for classroom activities. In the above photo, fifth and K5 students worked on coloring Joseph's vibrant coat.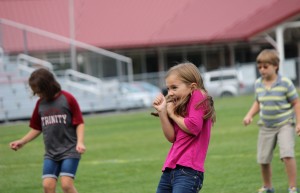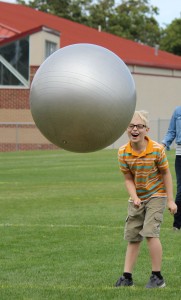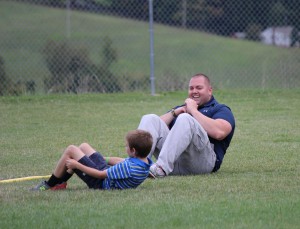 Looking at these pictures, you can almost hear the laughter. Spiritual Emphasis Day also included field games, allowing the students to interact with each other, their teachers, and parent volunteers.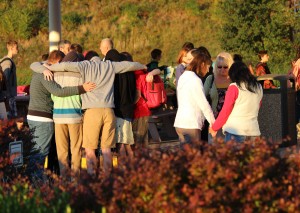 Students, faculty and staff members, and parents connected with our heavenly Father and each other through a time of prayer and praise for See You at the Pole.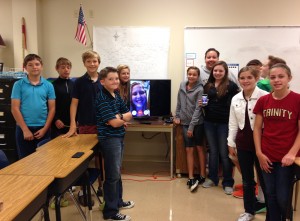 What happens when your group's project is scheduled to be presented while you're out of the country? This seventh-grade class didn't miss a beat, using technology to include their classmate.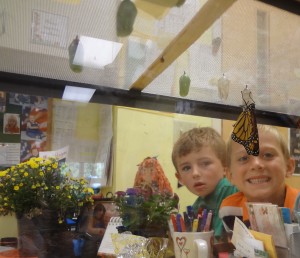 The Pre-K4 class experienced the wonders of nature, delighting in the emergence of a monarch butterfly from its chrysalis.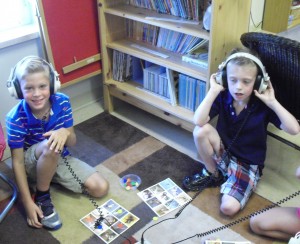 First-grade students were recently introduced to science by exploring their world through their five senses.