For all you do
Posted on May 7, 2015
"They support each student and they are always kind."

"They take the time to teach us and love us and respect us even though it might be hard to."

"I appreciate them because they are the most reliable and trustworthy adults that I know. They care for all of us like their own children. I love all my teachers."
These are just a few of the comments that Trinity students wrote to their teachers for Teacher Appreciation Day.
Teachers teach. It's what they do. They are trained to relay information and help their students master a subject and advance to the next level. But, it's clear that Trinity teachers also do much, much more. They encourage, invest, model, and mentor. They give sacrificially. They love.
Thank you, teachers, for all you do!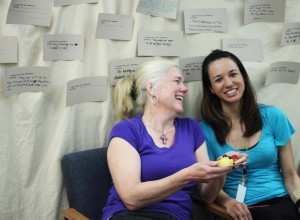 Teachers were pampered by our fabulous Parent Service Organization members for Teacher Appreciation Day. The parent-volunteers transformed the faculty workroom into a spa-like setting, provided them with breakfast and lunch, presented them with gifts, and adorned the walls with personal notes from their students. Thank you, parents!
Our teachers invest into our students lives in so many ways, including acting as chaperones for social events such as the Spring Formal. They aren't afraid to have a little fun, either.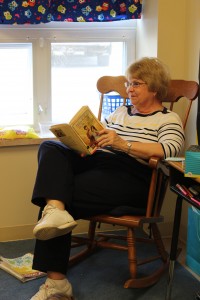 It's not surprising to hear that our students sometimes perceive teachers as "second family". Elementary teacher Chris Zeigler has a comforting, cozy spot in her room set aside for read-aloud time with the class.
During special events such as the Nations Fair, teachers have the opportunity to interact with and encourage students from classes other than their own. For the Nations Fair, students in the fifth grade make presentations to guests based on their research of a particular nation, often dressed in traditional clothing. They sometimes serve foods of the country they are representing or have a display of artifacts.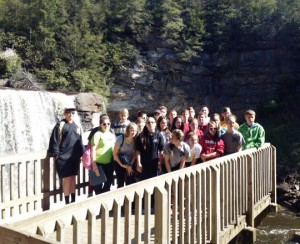 Field trips, such as the West Virginia tour taken by the eighth grade each year, are possible because of our dedicated teachers and parents.
Into the Woods, Jr. was a huge success! The student actors and crew did a fantastic job, due in large part to the direction of teachers Mr. Boone and Mrs. Pierson. Bravo!