For these thy gifts
Posted on November 20, 2014
Maybe you've seen them. Social media feeds filled with words of thankfulness as posters take gratitude challenges. It's refreshing to see people focusing on the good gifts in their lives.
Our students are gifts. We have the privilege of being in an environment where they learn and grow each day, not only in the classroom, but also on the stage and on the field. We see them step out in faith, stretching out of their comfort zones into new territory.
We give thanks for them, not only for a season, but every day.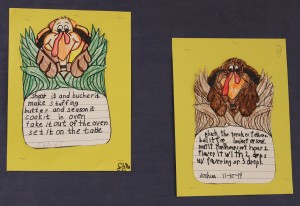 Second graders share their tips on preparing the Thanksgiving turkey.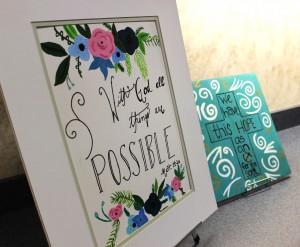 Trinity art students' work is on display at the Sabraton office of My Bank, our Partner in Education. Feel free to stop and check it out during normal bank hours.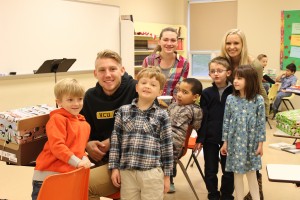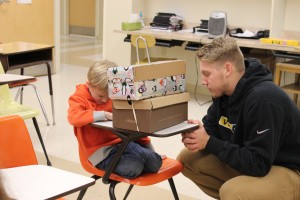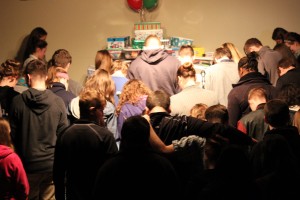 The student body collected 234 shoeboxes for Operation Christmas Child. Before delivering the boxes to the collection site, students joined in prayer for the children who would receive the gifts.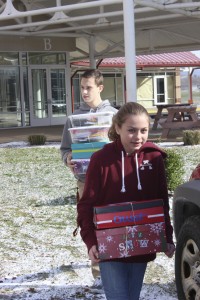 Secondary students load the shoeboxes into cars to prepare for drop-off.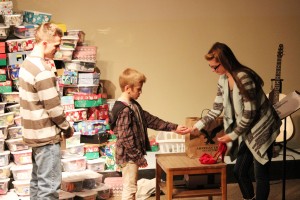 The Missions and World Languages Club recently challenged students to think of ways they can reach out to others at home and abroad during a chapel that included a skit.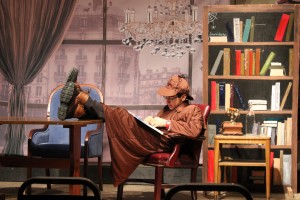 Rehearsals are underway for Sherlock Holmes and the Portal of Time. Performances will take place in the Trinity chapel on November 21st at 7:00PM and November 22nd at 3:30PM. Tickets are $5.00. Seating is limited and reservations will be taken. A limited number of seats will be available at the door. Please contact the school for more information.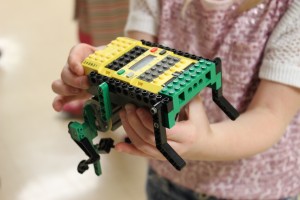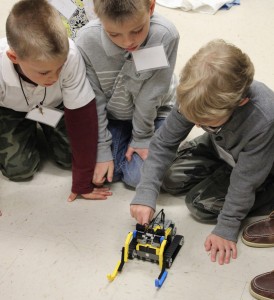 Members of the Robotics Club watch their robots in action during a recent meeting.