Getting to know you
Posted on March 27, 2014
Despite the various forms of networking provided by social media, nothing replaces meeting someone face-to-face. Looking in someone's eyes, shaking their hand, and sharing a smile can be the first steps to making a new friend.
In recent days, plenty of opportunities for friend-making have arisen for our students and staff. We've had the pleasure of hosting the Morgantown Area Chamber of Commerce Business After Hours, with our students serving as tour guides and providing entertainment. For our first Shadow Day, prospective students were paired with current TCS students to experience a typical day at Trinity.
Last week, the Mount Calvary Christian School Choir from Elizabethtown, PA performed for our student body and joined their talents with the Trinity choir for a few musical numbers. Preceding the concert, choir members from both schools became acquainted over lunch. Following their performances, they shared an impromptu game of knock-out in the gym.
Other friend-making opportunities included the third-grade class hosting a Pastor Appreciation day, high school student Dominic Raymond traveling to D.C. for the United States Youth Senate Program, and freshman Piper McLaughlin meeting fellow musicians at the West Virginia All-State Band in Wheeling.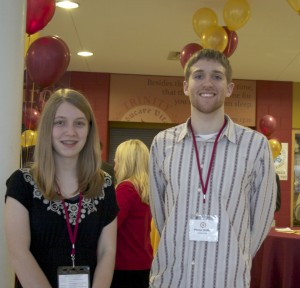 Trinity students met members of the Morgantown Area Chamber of Commerce during the March Business After Hours event.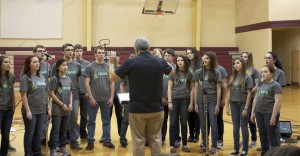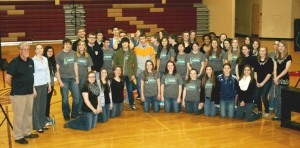 After their performance, the Mount Calvary Christian School choir joined the Trinity high school choir for a group photo.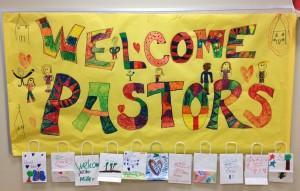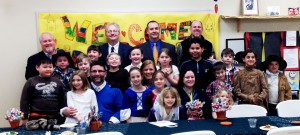 Mrs. Poag's third grade class provided a meal and presented a program for their pastors to thank and honor them for their service.
TCS junior Dominic Raymond celebrated his birthday with the new friends he made at the United States Youth Senate Program in Washington, D.C.