Getting fit for 2014-15
Posted on August 14, 2014
Getting physically fit takes effort. It involves stretching, pain, endurance, and commitment. It isn't easy. However, the effort exerted produces great results.
The school's scripture verse for 2014-15 compares physical training and spiritual training, citing the benefits of both. As far as reaping rewards, spiritual training clearly comes out on top.
…train yourself for godliness; for while bodily training is of some value, godliness is of value in every way, as it holds promise for the present life and also for the life to come. 

~ 1 Timothy 4:7b-8 ESV
Our teachers are training and preparing for the school year during this week of In-Service. They attended various sessions throughout the week, covering both spiritual and practical matters with one purpose in mind: to educate students in spirit, mind, and body.
We're getting Fit 4 the Cross in 2014-15!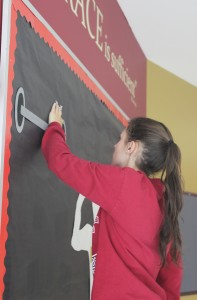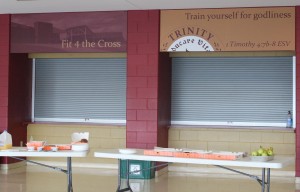 A fresh bulletin board and signs will serve as reminders of the new annual theme and verse throughout the school year.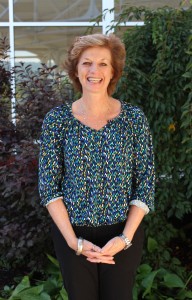 A recent faculty addition, Debra Mullens is excited to meet her new students in a few days. She will be teaching secondary Bible.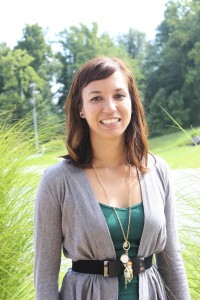 Nicole Arias also joins us for the 2014-15 school year. She will teach secondary Bible and Algebra I, as well as serve as the girls' high school Head Volleyball Coach.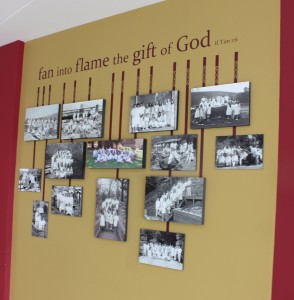 The senior photo collage now features the Trinity Class of 2014, front and center!