Good gifts
Posted on January 4, 2018
Every good gift and every perfect gift is from above, coming down from the Father of lights, with whom there is no variation or shadow due to change.  ~ James 1:17
We ended 2017 celebrating the best gift ever given, Jesus! Sharing these year-end photos with you feels a little like reopening your favorite presents after Christmas. It's delightful to recall the parties, chapels, sporting events and more.
Our God is a giver! He gives freely and abundantly. Our students, teachers, families, and supporters are ALL gifts for which we thank Him as we enter 2018.
This slideshow requires JavaScript.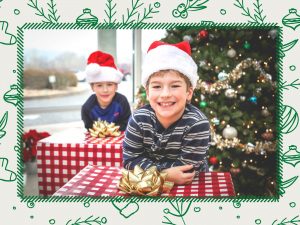 We're grateful for all who have supported Trinity with time, talent, and treasure in 2017! Thanks also to those who gave during our Matching Gift period in December. Because of you, over $29,000* will be doubled by a generous donor! Special thanks to the anonymous donor for matching the year-end gifts!
*Final total will be announced soon.