He loved us first
Posted on February 12, 2015
From friendship to romance, there is a focus on love during the month of February. Our student body is following suit by creating valentine crafts, having parties, and attending love-themed chapel services. When it comes down to it though, to truly walk in love, we have to receive His love. John put it succinctly in 1 John 4:19 (ESV).
We love because he first loved us.
With His love working in us, we can walk in love in our homes, in the classroom, or on the court.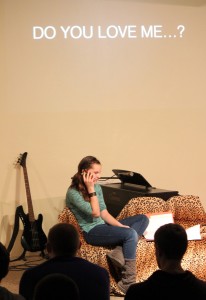 This week's secondary chapels focused on Christ's love for us. The students used scriptural skits, videos, and music, as well as heartfelt testimonies, to communicate the message.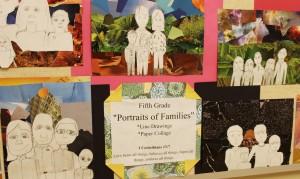 Lovingly drawn family portraits by fifth grade students brighten an elementary wing bulletin board.
Families and fans honored the 8th grade basketball players at a recent game. We look forward to seeing these students compete in high school next year!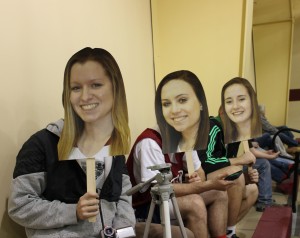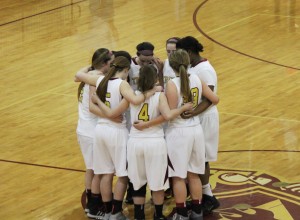 Student spectators had fun honoring the graduating players on Senior Night in the Trinity gym. After their win, the girls ended the game as they always do, praying in center court.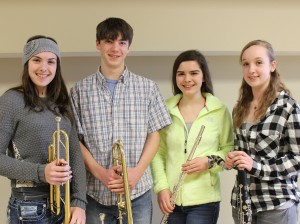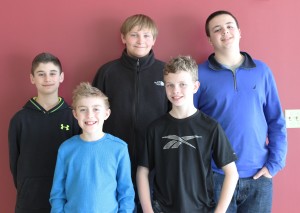 Our students' talents have opened doors for them! Four high school band members will participate in the WVU Honor Band, while 5 students have qualified for the regional History Bee! Congratulations to all!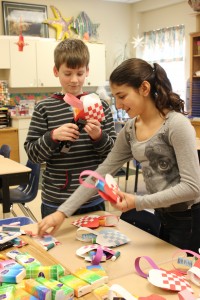 Art students fashioned woven paper heart pockets and filled them with goodies to share God's love with residents of a local nursing home.
What a great way to spend time together! Young students read out loud during their Library rotation.