Heartfelt giving
Posted on February 27, 2014
Giving out of compassion, not compulsion; giving freely, without strings attached – these are recurrent themes in the Word of God.  Our students are learning to give of themselves through classroom initiatives and heartfelt responses to daily situations. It is moving to see them moved to action.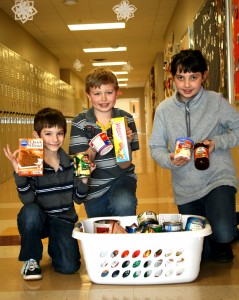 After learning that Jesus was moved with compassion to act when He saw a crowd of people that needed fed, our third-graders were moved to take action as well. They collected two baskets of nonperishable food to be given to a needy family in the community. They plan to include a Bible and some handmade cards for the recipients.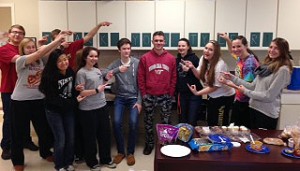 The high school French 2 class threw a party to show appreciation for their teaching assistant Tyler. They created a banner and served snacks in a heartfelt expression of thanks for his kindness and service, giving proof that to what one sows, one reaps.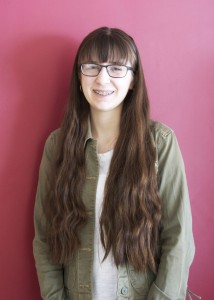 Congratulations to Trinity student Elizabeth Satterfield! She placed first at the high school level in the West Virginians for Life Sanctity of Life Essay Contest.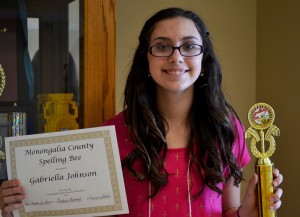 Gabriella Johnson advanced to the Regional Spelling Bee to be held in March. Congratulations!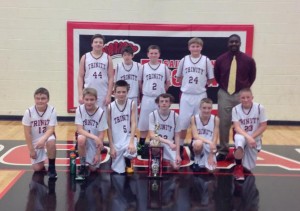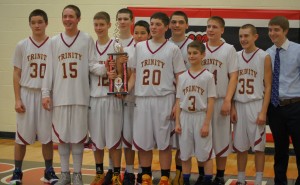 Both JV and Varsity middle school boys' basketball teams won their respective Mason Dixon Championships! It is the first time in school history that all of our girls and boys middle school teams have achieved this distinction. Well done!