Making a statement
Posted on November 5, 2015
Actions speak louder than words.
It's a familiar idiom. Our work ethic, our character, the way we treat others: all make a statement. Teaching our students that their actions can make a difference whether in the classroom, on the court (or track, or field), or in the community, is central to educating for life.
This is a lesson that's learned over time. We fumble and fail, recoup and succeed. There is always room for growth and improvement: that's the very essence of being a student. Providing each student with a safe and caring environment to go through the process: that's our mission as Christian educators.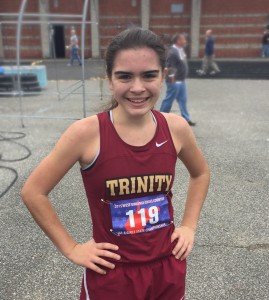 Piper McLaughlin made a statement with her feet when she became an all-state runner by placing ninth at the State Cross Country Championship meet in October. Congratulations!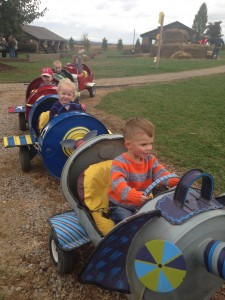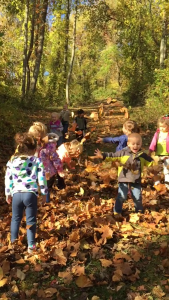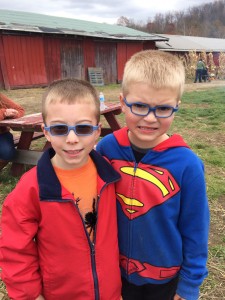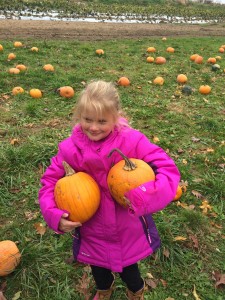 Not only are recesses and field trips FUN for our preschool and elementary students, they are occasions to learn kindness, sharing, and friendship.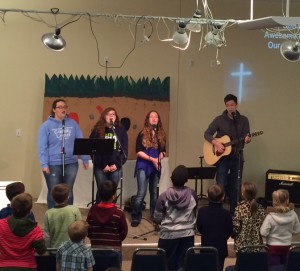 In a school that includes pre-kindergarten through twelfth-grade students, there are many opportunities for interaction among the various age groups. The high school Praise team was so blessed to lead a lively time of praise and worship at an elementary chapel recently. Judging from their response, the younger students enjoyed it as well.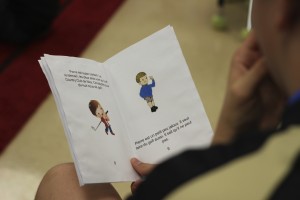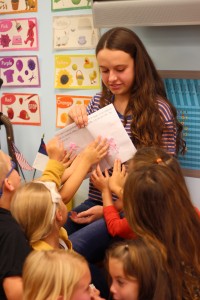 The diligence of high school French students paid off in a recent visit to the K-5 classroom. As an assignment, the older students each wrote and illustrated a children's book in French which they then read to the elementary group. As evidenced by the above picture, the kindergarten students were very engaged in the read-aloud.