Making history
Posted on September 4, 2014
It may be stating the obvious, but history is being made every day. Therein lies the importance of teaching students about the past. Studying historical successes and failures informs our students' view of the present and aids in paving the paths of the future. As a Christian school, we aim to include a Biblical perspective when examining historical events in the classroom.
In the coming days, Trinity secondary students will have a unique opportunity to visit "Touching History" – The Wisdom of the Ages Athenaeum at West Virginia University. This rare book exhibit includes the Emancipation Proclamation, the Federalist Papers, and the Magna Carta. The students will even have the opportunity to touch a page of the Gutenberg Bible. (To view the program, please click here.)
Every day we're making history. It is our goal to build upon the sure foundation of God's word in the hearts and lives of the students entrusted to us, for they are the future history-makers.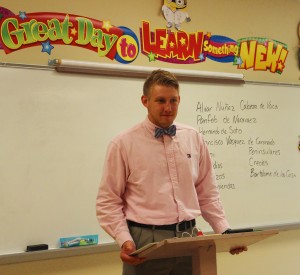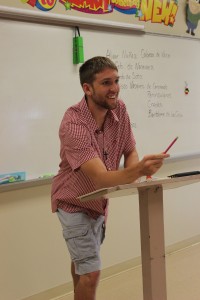 High school students are practicing their speeches and hanging campaign posters as they prepare for upcoming elections for the Student Council and Class Officers.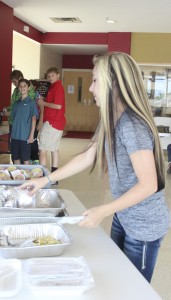 Students and staff now have the option of purchasing a catered lunch, Monday through Thursday. The service provides a healthy and convenient lunch alternative for our families.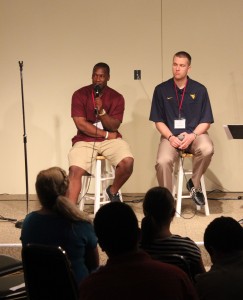 The members of Trinity's Fellowship of Christian Athletes group organized this week's middle and high school chapel services. The gatherings featured a time of worship in song, a sports trivia game, and former WVU athletes (and history-makers) Quincy Wilson and Kevin Noreen as speakers.
Progress is being made in the school bookstore and café. Upon completion it will house the Scrip store, Trinity spirit-wear, and serve as a meeting spot for Parent Service Organization volunteers and in-house fundraising operations. Thanks to the volunteers who are making the room beautiful and functional.