Marching on
Posted on November 7, 2013
With the beginning of another month, the year marches on. And while teachers and students must keep in step with lesson plans and the school calendar, there are occasions when the school takes pause from everyday classroom activities. One such occasion is Veterans Day. The students, staff, and parent volunteers are making thoughtful preparations to honor local Veterans for their service and sacrifice with our annual luncheon and program to be held November 11th.
As the school year progresses, the seniors are exploring their options for post-secondary studies. Admissions representatives have visited campus and the seniors have attended the WVU college fair. Now they are receiving assistance from the guidance department on filling out college applications and acquiring scholarships.
Whether it's a little one in the elementary wing still learning how to form letters or a middle school student being challenged with higher level math, all our students will one day be measured for their cap and gown. As time marches on, it is a privilege and a blessing to be a part of their lives and growth.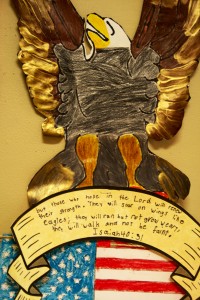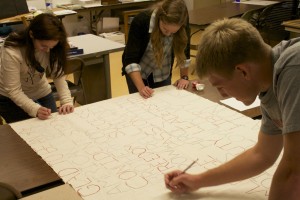 Students school-wide are creating art pieces and preparing musical numbers to present to local veterans who will visit the school for the annual Veterans Day program.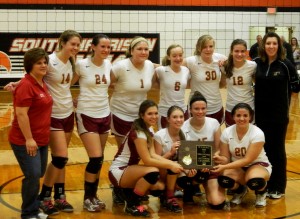 The Lady Warrior Volleyball team is marching through post-season play, capturing the Sectional title and qualifying for the OVAC regional tournament. Congratulations!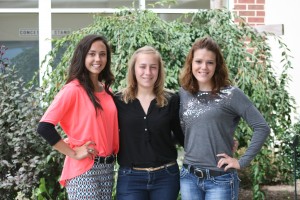 Our senior runners completed their high school cross country careers at the recent regional meet. We look forward to cheering for them during track season!
The members of the Warrior Marching Band marched and played their way through Phillipi, WV for Alderson Broaddus University's Homecoming Parade.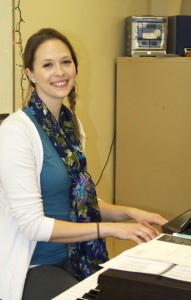 Our new secondary choir director, Ms. Helen Comber, is a welcome addition to the Trinity faculty!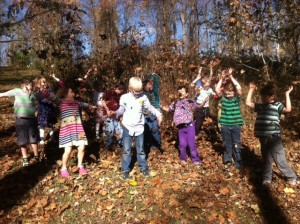 During a recent nature scavenger hunt, first grade students paused to have fun with the fallen leaves.