New shoes
Posted on August 28, 2014
A new school year is a bit like a new pair of shoes. They are stylish, clean, and fresh. But they still need to be broken in, and that takes time.
The start to this new school year has been wonderful. We welcomed 61 new Trinity students when we opened the doors last week! It's a joy to see the new students getting acquainted with their classmates. The uneasiness is wearing off. Just like new shoes that have been worn a few times, they are becoming more comfortable every day.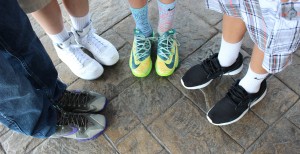 Like the wide variety of shoes we see daily, our students bring a variety of personalities, gifts, and abilities to the Trinity community. We can't wait to see how they grow spiritually, academically, emotionally, and physically in the coming year.
Our second grade students soaked in some summer rays as they enjoyed time outdoors playing with bubbles.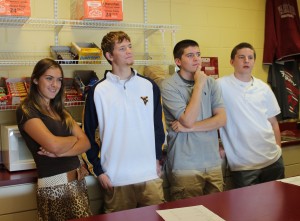 Members of the high school Small Business Management class are very serious about their duties in managing the school store.

"What's your motivation?" is the question that the school's Fellowship of Christian Athletes will ask at their first meeting for the 2014-15 school year.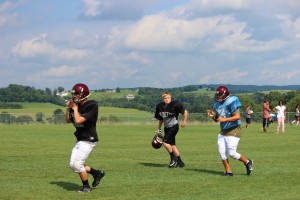 The first JV football game is scheduled for September 8th. The Warrior team will play away against Cameron at 6:00pm.