No ordinary day
Posted on February 19, 2015
We love to celebrate our students! They work hard, and we enjoy shining a spotlight on them and their achievements. Yet, for every memorable performance, game, or competition, there are many moments that go unnoticed.
Business-as-usual days should never be mistaken as ordinary. Every day our students are expanding their knowledge and skill sets. They are growing. They are in the process of becoming, and there is nothing ordinary about that. From God's perspective, every student is extraordinary and there are no ordinary days.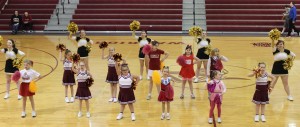 They may be small, but our little cheerleaders showed great spirit when they performed for a half-time show under the mentorship of the high school cheer squad.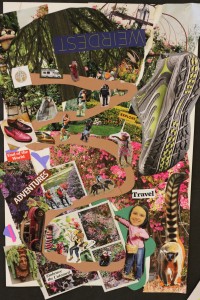 Students explore a variety of techniques and media in eighth grade art class. They recently created collages as an assignment in their study of Surrealism.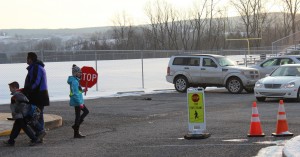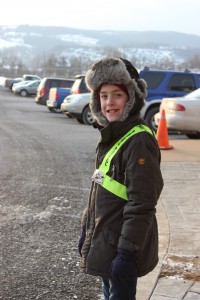 During their first day on duty, our safety patrols bundled up and braved the cold to direct pedestrians and cars during morning drop-off. Thanks for serving!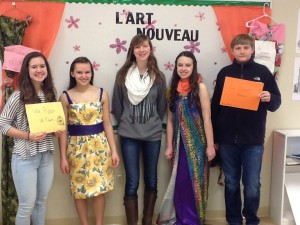 French 1 students designed and created outfits after studying Art Nouveau as an art movement. The assignment required that each fashion include at least 2 elements of Art Nouveau. During a runway show to cap off the unit, some students described the outfits in French while others modeled.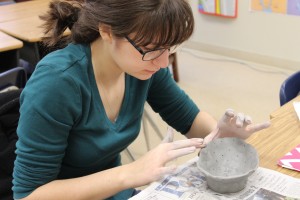 Sophomore and junior Bible students created clay vessels as reminders of their study of 2 Corinthians 4:7-9.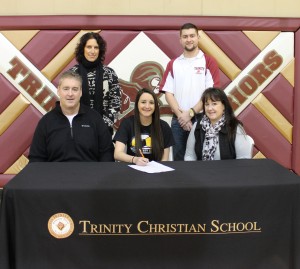 Trinity soccer player Emily Evans signed on to play for the West Liberty University Hilltoppers. Congratulations!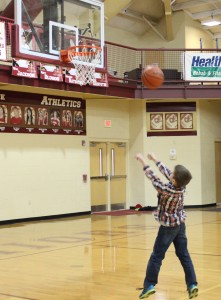 The annual Hoop-a-Thon is Friday, March 6th! A fun free-throw basketball and hula-hoop event, the Hoop-a-Thon joins students and community members together to raise funds to help provide a Christian education through Trinity Christian School.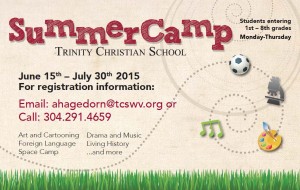 Despite the frigid weather, we're thinking Summer Camp! Camp Director Stephen Boone is finalizing the details of this year's camp program. We will be opening registration soon!