Playing catch-up
Posted on April 21, 2016
Did you ever feel like you're playing catch-up? Our school community seems to kick into warp speed at this time of year. The list of our students' accomplishments and classroom activities is growing so rapidly, it's hard to keep up.
When it's this busy, sometimes we forget to pause, breathe, and soak in these moments. Good things are happening and we serve a good, good God. He's at the center of our mission at Trinity as we strive to educate for life.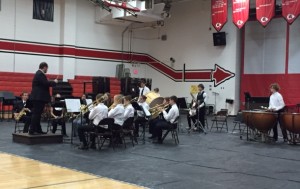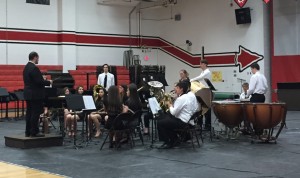 The middle (top) and high school bands competed at the regional band festival. Both bands scored a 2 rating on a 1-5 scale, with 1 being the highest. Congratulations to the musicians and Mr. Lassinger on a job well done.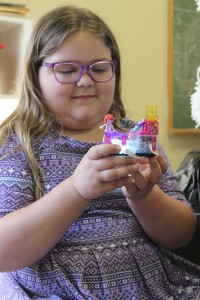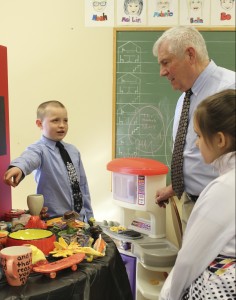 Students in the second-grade shared their favorite hobby or collection with fellow students and guests for Hobbies and Collections day. The guys and gals did a great job honing their public presentation skills!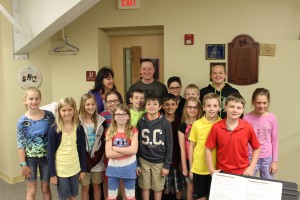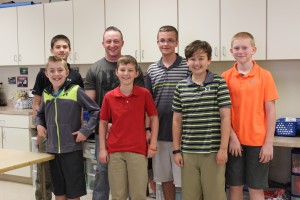 Army Sgt. Staten DeTample came to the school to personally thank students who had written letters of encouragement to him during a recent deployment. Thank you, Sgt. DeTample, for your service!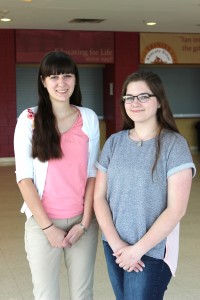 Congratulations to Elizabeth Satterfield and Belen Turak for their recent performances at the WV State Social Studies Fair. Elizabeth placed third in Division III – Political Science for her project, Ideological Origins of the American Revolution. Belen received an Honorable Mention in Division III – US History for her project, Comparing and Contrasting the Year-Round School Calendar to the Traditional School Calendar. We're proud of you!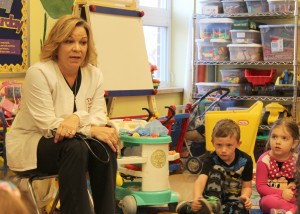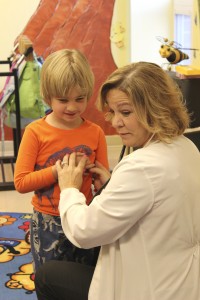 School nurse Renee Carpenter didn't find sniffles or fevers – only smiles – when she visited the K-4 classroom on "Sick Day". Students wore pajamas, learned about germs, and listened to their own heartbeats for the special day.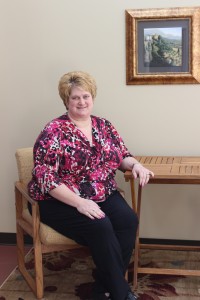 Trinity welcomes Natalie Stone as the new PSO (Parent Service Organization) President! Come and introduce yourself to Natalie at the next PSO meeting scheduled for May 6, 2016, in the Warrior Cafe at 8:00am.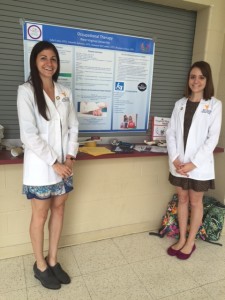 High school students had the opportunity to meet with representatives (including Trinity alumnus Brianna Kerekes on left) from the Division of Occupational Therapy – WVU School of Medicine to learn more about the program.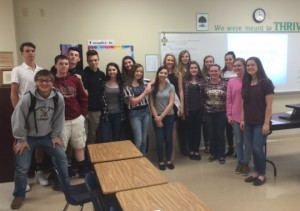 Students from the band and a health class had a visit from Miss Kanawha Valley, Toriane Graal. A feature twirler with the WVU marching band and a contestant for the title of Miss West Virginia, Miss Graal visited to share her platform, childhood leukemia awareness.