Proper introductions
Posted on July 27, 2017
The new school year is right around the corner. In a few short weeks, we will greet returning friends and welcome new faces to campus for the first day of school. It is a pleasure to introduce you to the recent additions to our Elementary faculty and administration.
Diana Kingsbury is the elementary principal. She has an M.A. in Elementary Education and a B.S. in Family Resources/Child Development and Family Studies. Mrs. Kingsbury has been an adjunct instructor in Curriculum and Instruction at WVU, teaching courses in reading, education, curriculum, and child development. She began her career as an early childhood teacher and later became a curriculum coordinator for a statewide literacy program. In addition, she also has been a program coordinator for a church-based child care center.
Mrs. Kingsbury and her husband have been married 32 years and have two adult sons. In her spare time, she loves reading, gardening, and football.
"I am excited to join Trinity Christian School. I would like to thank everyone for their support as we work to provide a caring, Christ-centered environment where every student can reach their full potential. It is a privilege to be a part of such a caring school family," said Mrs. Kingsbury.
Sarah Wolfe joins the faculty in the fourth-grade classroom. She earned a B.S. in Psychology from Allegheny College and an M.A. in Education from Edinboro University of Pennsylvania. Mrs. Wolfe has seven years of experience as a teacher in elementary classrooms and four years of experience as adjunct faculty at Waynesburg University, teaching Beginning Algebra.
Rochelle Workman will be teaching second grade. She has a Masters in Elementary Education with a specialization in Early Childhood from West Virginia University. Mrs. Workman is familiar to the Trinity community, as her children have attended the school for several years.
Also joining the Elementary faculty is Amanda Darby (not pictured) who is teaching fifth grade. Mrs. Darby received her Masters in Teaching from West Virginia University and is excited to get back in the classroom after taking several years off to be home with her children. She has a passion for integrating all subject matter and teaching from a Biblical Worldview.  
We welcome these fine teachers to the Trinity family and look forward to introducing the new secondary faculty members in a future blog post!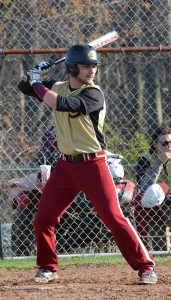 Despite the fact that school is out, our students continue to make us proud! Congratulations to rising senior Tristen Nine on being named to the all-area baseball team! Tristen, who played at catcher and third base, posted impressive statistics for the season including a batting average of .463. You can read more about Tristen's recognition by clicking here.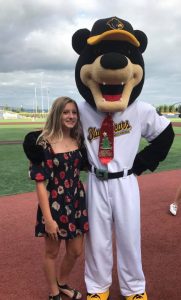 After a successful audition, TCS student Jaclyn Smith sang the National Anthem at a recent West Virginia Black Bears' game. Great job!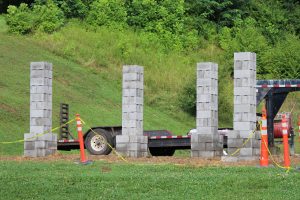 Have you been following the Pillar Construction on our campus? To learn more and see the latest photos, click here.

Our students and teachers are making a difference in the local community! The school received an Honorary Award at the Monongalia County Schools Partnership in Education for our community service program at the annual breakfast.