Sharing summer
Posted on August 6, 2015
Do you remember returning from summer break when you were a kid? Were you ever asked, "What did you do on your summer vacation?"
We asked that question, and our families responded. Enjoy these captured moments of our Trinity families' summer days!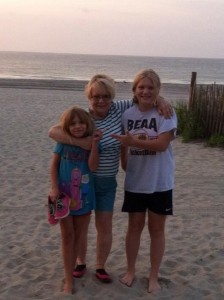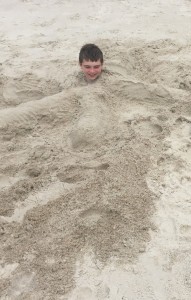 The beach was a favorite destination for many of our families. Water, sand, and waves make for great summer memories.

Hot temperatures + cool water = smiling faces.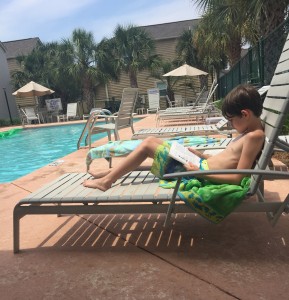 Poolside is an ideal setting for finishing up summer reading assignments.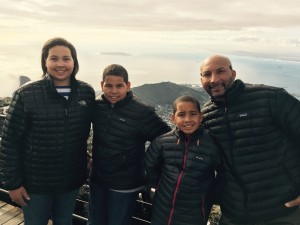 What a breathtaking view! A Trinity family snapped this photo at Table Mountain in South Africa.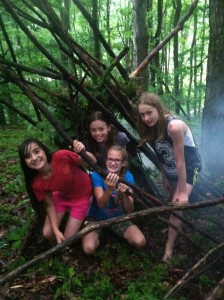 A group of Trinity students create a natural shelter in the wild, wonderful woods.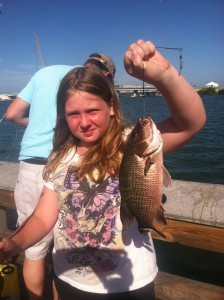 What an impressive catch! Congratulations to our budding fisherman.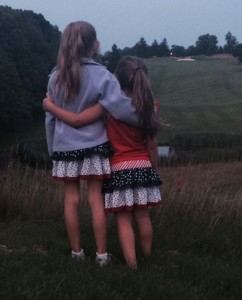 Sisters share a sweet moment while enjoying a fireworks display.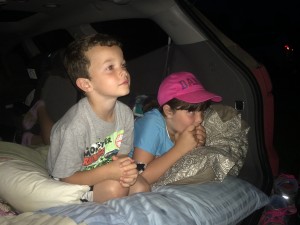 A brother and sister watch a movie in the cozy comfort of the family car on a visit to a drive-in theater.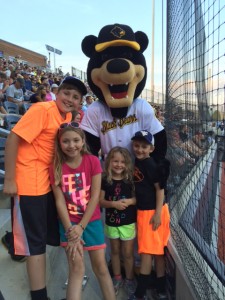 America's favorite pastime has arrived in Morgantown! These siblings pose with Cooper, the mascot, while at their first WV Black Bears' baseball game.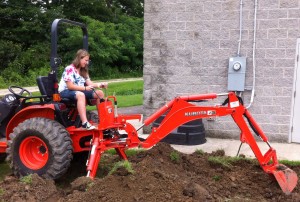 A high school student performed community service for the Bruceton Mills Football Association this summer. The project involved construction of a concrete pad for concession stands. The 26 members of the Trinity class of 2015 completed over 4700 community service hours during their 4 years of high school.