Sharing the love and seeing stars
Posted on February 20, 2014
There is never a dull moment at Trinity Christian School. The images from this past week are a sampling of the diverse activities that fill our classrooms and hallways on a daily basis.
Our first through seventh graders are seeing stars all week long, thanks to a visit from the NASA STARLAB. Using the lab, students are locating easy-to-find constellations and discovering the origin of legends, myths and fables associated with them. They are examining the ways that ancient cultures identified, named, and explained the presence of constellations. Students will also design an imaginary constellation and write a myth to explain its origin.
Earlier in the week, parents and students had a chance to share their love by sending a Valentine carnation to someone special through an annual fundraiser that benefits senior class activities.
Meanwhile, our middle school girls' basketball team won the Mason-Dixon Conference title and our high school boys' team placed second in the OVAC Conference tournament!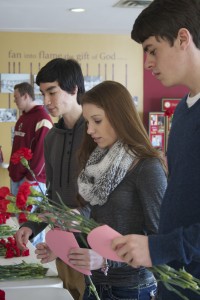 Seniors create an assembly line to prepare carnation Valentines for the annual fundraiser.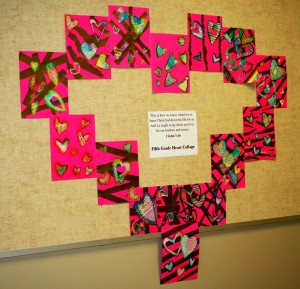 Heart collages created by fifth grade students form a larger heart that decorates a hallway bulletin board.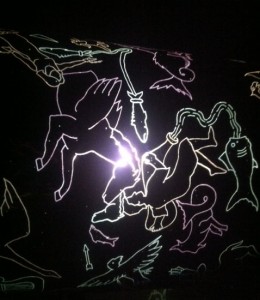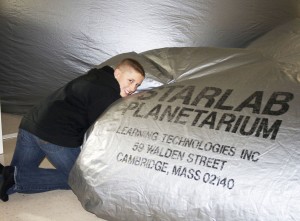 A middle school student enters STARLAB, the portable planetarium on loan from NASA.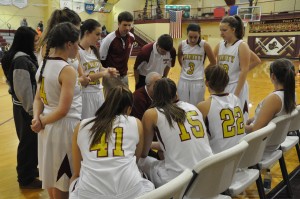 Our high school girls have finished their regular season and are now preparing for post-season play.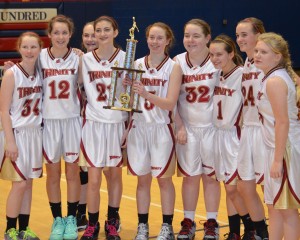 Mason Dixon Conference Champs! Congratulations to our middle school girls' team and coaches for an outstanding season.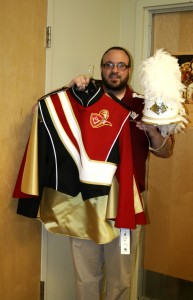 Band director Chris Kolar holds a sample uniform for the Warrior Marching Band. Students were recently fitted and the uniforms ordered, so soon our band will proudly wear the Trinity red and gold.