Showing support
Posted on September 22, 2016
Did you ever watch a high school girls' volleyball match? Whether they win or lose the point, the teammates high-five or pat one another in a show of support. It's wonderful to witness the way they encourage each other in good and bad times.
Support from teammates and classmates, teachers and coaches, family and friends is such an important part of our students' development. We are so grateful for the Trinity community!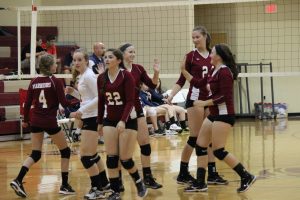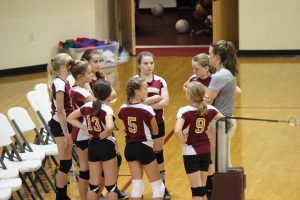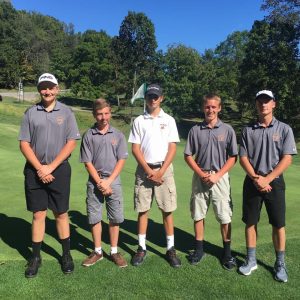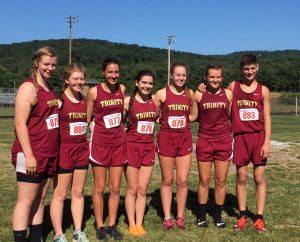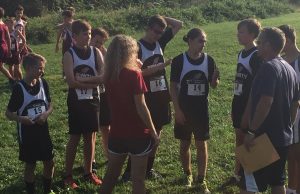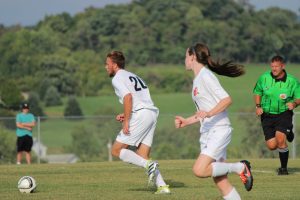 Win or lose, we love our Warriors! It's great to see our students support one another in their competitions. Our coaches and parents devote countless hours and many miles to help the athletes develop in skill and character. Thank you to all!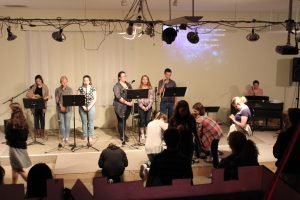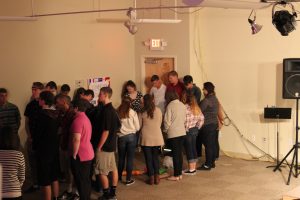 Students visited prayer stations representing a variety of needs during this week's secondary chapel. What better way to support one another than to pray?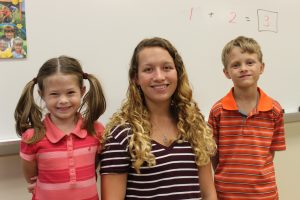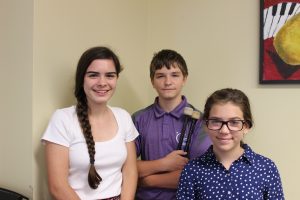 A number of our high school students lend support as teaching assistants in the classroom. Thank you for serving!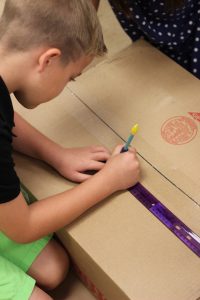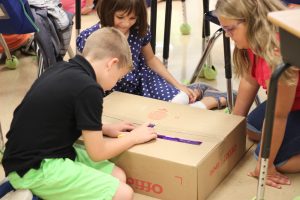 The third-grade class is close to completing the creation of a colonial village. The weeklong collaborative project included researching, designing, and building the village.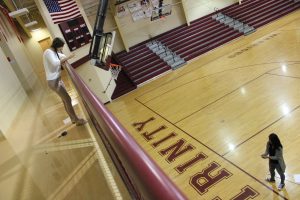 Physics students worked in teams to calculate the experimental acceleration due to gravity. After dropping small balls from the gymnasium mezzanine, they measured the distance to the floor and the time it took for the ball to reach it.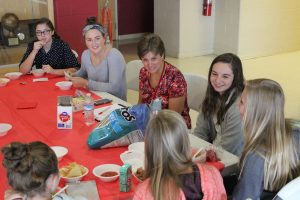 Secondary Spanish students are gaining practical experience by enjoying lunch together at the Spanish table. The exercise is designed to help the students grow in confidence while developing their conversational skills.