Something new
Posted on March 24, 2016
Before the 2015-16 basketball season, Trinity freshman Rachel Rosen had never played the sport competitively. By season's end, Rachel was named to the second team Mason-Dixon All-Conference.
Trying something new can be scary, but you never know what reward might await you if you don't make the attempt.
Our students are constantly being challenged with new concepts or the opportunity for new experiences. Being stretched academically, physically, socially, and spiritually can be uncomfortable. Our goal as Christian educators at Trinity is to create a loving environment where students feel supported and encouraged even when they venture into unfamiliar territory. While doing so, we aspire to undergird all subjects with the unchanging truth of the gospel.
Therefore, if anyone is in Christ, he is a new creation. The old has passed away; behold, the new has come.

~  2 Corinthians 5:17  ESV
As we celebrate this Holy week, we remember Christ's death, burial, and resurrection, and the new life we have in him. We can trust that our Savior will equip His children to learn and do the new things to which He has called them.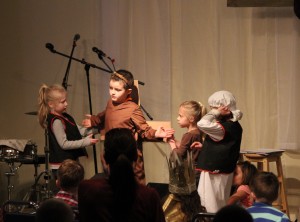 Students from the kindergarten class dramatized The Tale of Three Trees for their peers, parents, and guests during a special Easter elementary chapel.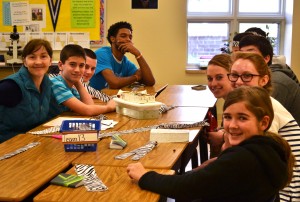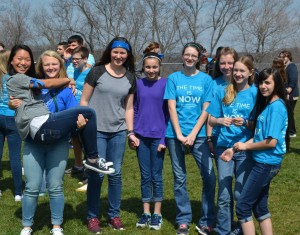 Spiritual Emphasis Days served as a great send-off to Spring Break for the secondary students! Activities included chapels with guest speakers and worship music, small group break-out sessions, and field games.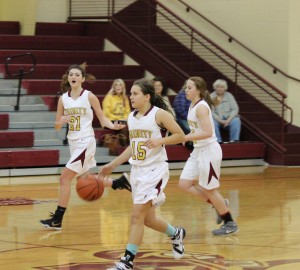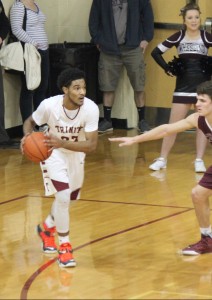 Congratulations to the following high school basketball athletes who were recognized for their play this season.
Noah Jones: Third team all-state; Second team Mason-Dixon Conference
Christian Moats: Honorable mention – All-state; Honorable mention Mason-Dixon Conference
Adam Robertson: First team Mason-Dixon Conference
Emily Saurborn: First team Mason-Dixon Conference
Reagan Sharp: First team Mason-Dixon Conference
Rachel Rosen: Second team Mason-Dixon Conference
Students from grades 6 through 12 were selected to represent Trinity at the Regional Social Studies Fair in Fairmont. Congratulations to all the participants and winners! Read the full story and list of awards here.
Congratulations to the 2016 Hoop-a-Thon winners! Hula-Hoop:  Kaitlyn Anderson; Most Baskets in Elementary:  Noah Toler; Most Baskets in Secondary:  Olivia Miller; Most Money/Sponsors in Elementary:  Tie between Mary Garrity (K-4) and James Garrity (K-5); and Most Money/Sponsors in Secondary: Blake Wolfe (Ninth grade). Thanks to ALL who participated, volunteered behind the scenes and at the event, sponsored, and cheered to make the Hoop-a-Thon such a success! Way to go, Warriors!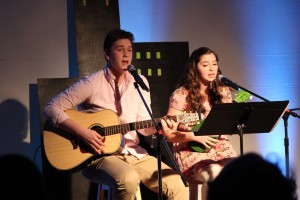 Our talented students put on a great show for "A Night on Broadway"! We applaud the teachers, performers, and the entire drama department for a job well done. Mark your calendars for the upcoming musical "Beauty and the Beast" scheduled for April 21, 22, and 23. It promises to be a wonderful production!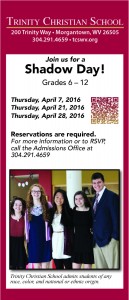 Do you know a family interested in Christian education for their child? Be sure to invite them to a Shadow Day! Reservations are required. Interested families may call the Admissions Office at 3304-291-4659.