Spark of discovery
Posted on September 1, 2016
Perhaps you've witnessed it firsthand. The spark of discovery can manifest in subtle ways like glimmering eyes or a faint smile. Other times it unmistakably spills out in squeals of delight. Either way, seeing a student unearth a new nugget of learning is a marvel.
Presenting opportunities for students to delve into concepts, learn fresh truths, and discover new worlds through hands-on experiences or reading and study is why we're here – educating for life.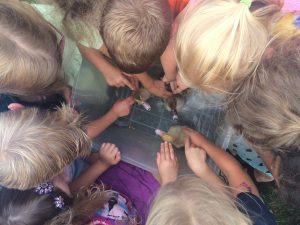 Kindergarten students learned about buoyancy as they tested items to determine whether they would sink or float. They were visited by three baby ducklings who shared their feathers for examination.  Students quickly determined that the ducklings were on the "float list".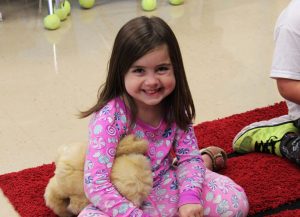 The class also studied God's Word regarding the seven days of creation. They celebrated the seventh day of rest with a pajama day.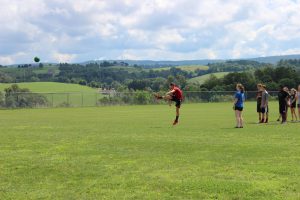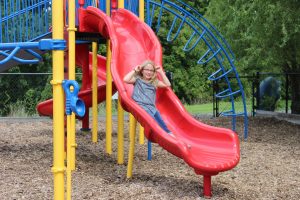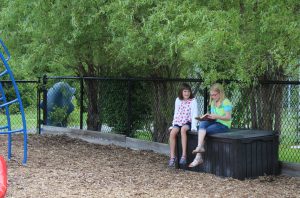 Gym class and recess are an important part of the school week. Recess can provide an opportunity to discover new friendships and deepen existing ones.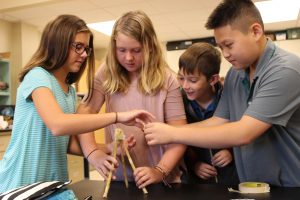 Sixth-grade students honed their problem-solving skills when they competed in a recent marshmallow challenge.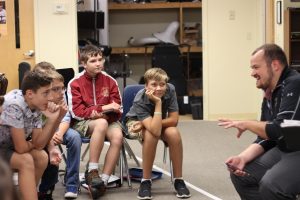 Middle school students listened to a variety of genres in an exploratory music class.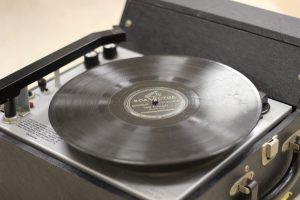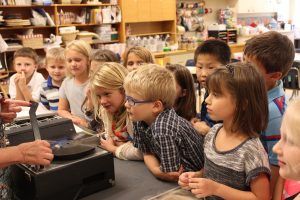 Elementary art students learned about and listened to old 78rpm records prior to using them for an art project. Watch their reaction here: