Spring into action
Posted on March 20, 2014
The warmer temperatures seem to be infusing our campus with a renewed energy. It's a much needed energy, as Trinity teachers, students, and staff spring into action for the final quarter of the school year. Times of celebration including the Arts Gala, Grandparent's Day, and the annual Band Character Breakfast are right around the corner. Our baseball, softball, and track teams have started training for their seasons. And we continue to welcome new families for tours and prospective students for Shadow Days.
It's an exciting time at Trinity Christian School!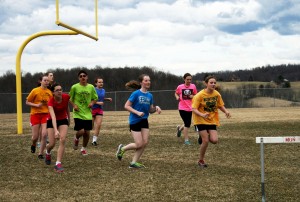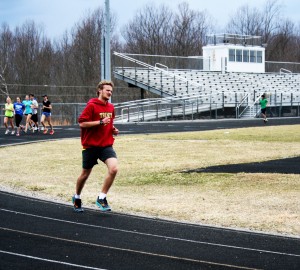 The moderate temperatures are welcomed by our spring athletes who recently started their practices.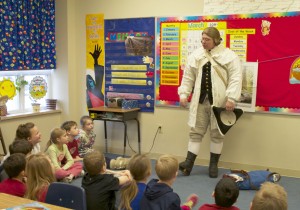 To enhance their study of the Revolutionary War, second grade students were visited by Mr. Nelson, a park ranger from Fort Necessity.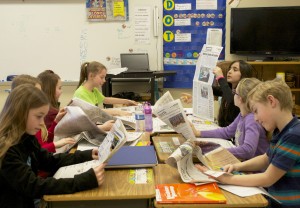 Fourth graders recently celebrated Newspapers in Education Week. They learned about the sections of a newspaper and how to write a news article, among other related activities.
Trinity student Gabriella Johnson placed 3rd in the regional spelling bee. Congratulations on a job well done!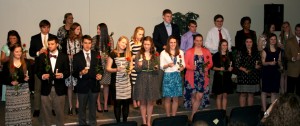 22 Trinity juniors and seniors were formally inducted into the Trinity Honor Society. Their selection was based on character, community service, and academic achievement.