Stories of sacrifice
Posted on November 12, 2015
I remember talking about wartime with my parents – World War II specifically. Both had recollections of homes on their streets, in their neighborhoods, displaying stars in the windows. Depending upon the color, the stars silently shared the stories of soldiers. A blue star indicated that a member of that household was currently serving while a gold star noted that a family member paid the ultimate sacrifice. The stars threaded through streets and neighborhoods throughout our nation, linking families and telling their stories of pride, patriotism, and heartache.
While similar symbols designed to honor servicemen and women exist today – bumper stickers and yellow ribbons, or for veterans, the newer green light campaign – we no longer have stars in our windows telling us that the neighbor down the street or the clerk at the grocery store has a family member serving in the military. We have to make time to hear the stories of those who are serving or have served.
Every year, the doors of Trinity Christian School are open to military veterans for Veterans Day. When we welcome them, we are welcoming their stories and the stories of their families. We can look into the eyes of those to whom we owe so much, eyes that have witnessed the stories told in our students' history books, and express our heartfelt appreciation.
We want to thank our veterans, those currently serving our nation in the military, and their families!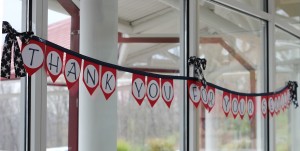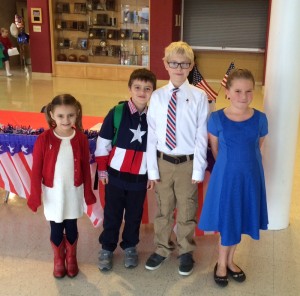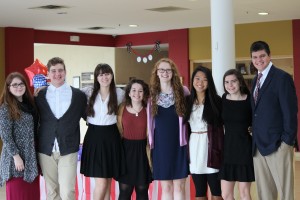 The school was in session on Veterans Day so that our students were present to meet and serve our guests.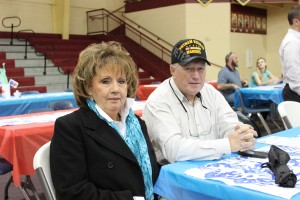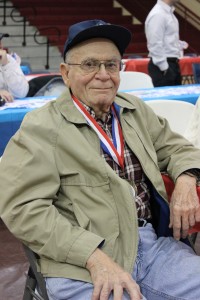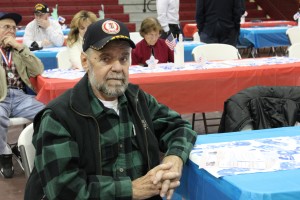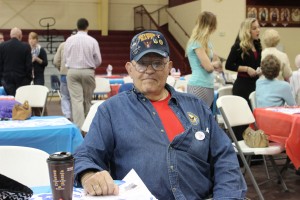 Men and women from the various branches of the military came to represent and be honored. Thank you for your service to our nation!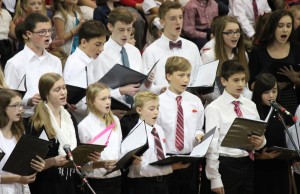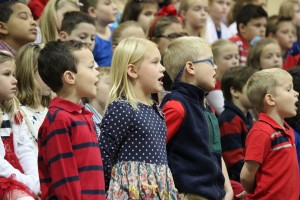 The students honored our guests with patriotic songs and slideshows for the Veterans Day program.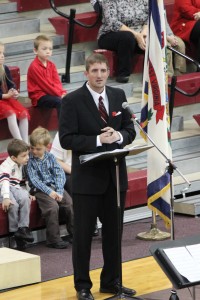 Trinity high school biology teacher and a member of the Army Reserve, Mr. Schneider shared from Psalm 91 in his address to the crowd.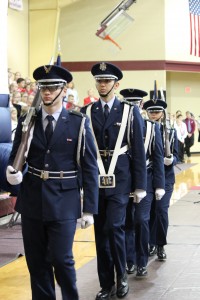 Thank you to the members of the West Virginia University ROTC who posted and retired the colors for the event.