Sweet summertime
Posted on July 14, 2016
Sweet summertime. Long days of vacations and camps, lightning bugs and picnics, stargazing and backyard campfires. Summer is a great time for our students to take a break from the classroom, but their education doesn't really stop. They can explore new skills, form new friendships, serve on a missions trip, or get a summer job.
Summertime on our campus is all about preparing for the students' return in August. Teachers pop in and out. New students are interviewed and tested. Our maintenance staff cleans and beautifies the building and grounds. Staff and board members meet to pray and strategize. It's a busy and exciting time as we look forward to a new year of growth and learning.
Unfortunately, due to the unprecedented June flooding, our southern WV neighbors are facing extreme challenges as the first day of school rapidly approaches. The Trinity school community will be collecting backpacks to help Christian schools in the affected area. To learn the details and join our efforts, please visit the Facebook page dedicated to the project here.
The Trinity athletic teams held their 3-weeks of optional summer practice in June. The summer session allowed the coaches to work with students off-season.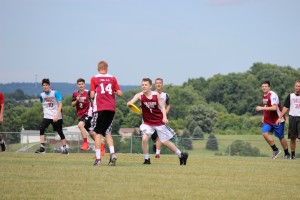 The basketball team took advantage of their summer practice time to play some ultimate frisbee one beautiful afternoon.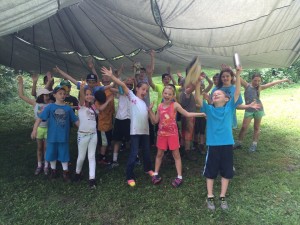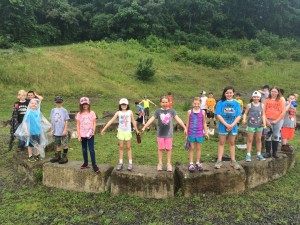 Summer campers learned about the natural environment while acquiring important survival skills at Trinity's Wilderness Camp.  The boys and girls learned to start a fire by friction, forage for food, build shelters, purify water, track animals, identify trees, and many other hands-on activities. Developed and directed by TCS teacher Jodi Shoemaker, the camp encouraged students to take a break from electronics and appreciate the beauty and wonder of God's creation.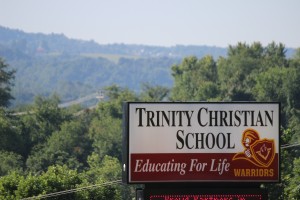 Our campus is beautiful year-round, and the summer season is no exception. We are so thankful to be fulfilling our mission to educate for life on this beautiful hill in West Virginia!