Taking time to honor
Posted on November 14, 2013
Greater love has no one than this, that someone lay down his life for his friends.  ~  John 15:13 (ESV)
Every year on November 11th our nation pauses to recognize and thank our Veterans. Banks, government agencies, and schools close their doors in honor of those who have served in the United States military. It is a day to show honor and respect.
Despite the holiday, the doors of Trinity Christian School were open this past Monday. It would appear to an outsider that it was business as usual. Once inside the building, the beautiful patriotic decorations, the hustle and bustle of volunteers, and the excitement in the atmosphere revealed that this day was far from a normal school day.  
In a unique tradition, Trinity Christian School invited community veterans and their families for an annual luncheon and program on Veterans Day. It is one of the more moving events held during the school year. Our students honored the guests by serving them and sitting with them. They listened to their stories and history was made real. The choirs sang songs of honor and thanksgiving. The band played the song of each military branch, as representing guests stood and tears of remembrance shed.
Taking time to honor. That is what Veterans Day at Trinity Christian School is all about. We pray that our guests were touched by the offerings of tribute and the love of our Savior.
Thank you to all who have served, who have laid down their lives for our freedom.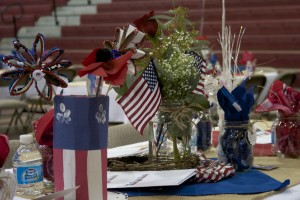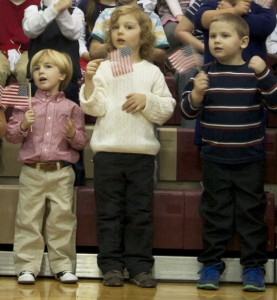 Students created centerpieces, made cards, and performed songs of faith and patriotism for the veterans who attended the luncheon.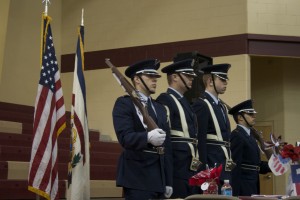 Members of the WVU ROTC performed the posting and retiring of the colors for the program and taught flag etiquette to some of our students.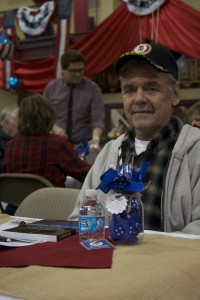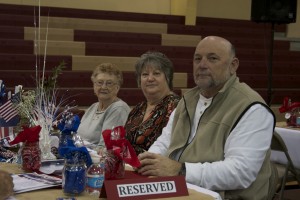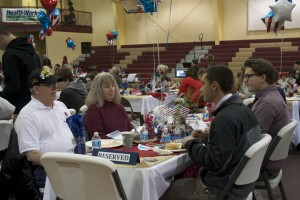 It was such a pleasure to welcome veterans and their families for the luncheon!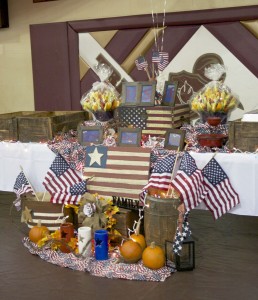 Our volunteers outdid themselves on the decorations! We want to especially thank 
My Bank
, our
partner in education
, for sponsoring this event.