The decisive moment
Posted on August 15, 2013
Kairos: The Decisive Moment
This is the annual theme for Trinity Christian School as we start the 2013-14 school year.
Kairos is a Greek word defined by Merriam-Webster as a time when conditions are right for the accomplishment of a crucial action : the opportune and decisive moment.
As we enter a new school year, decisions are being made moment by moment and day by day. Families make the decision to choose Christian education for their children. Teachers make the decision to follow their calling and invest in the lives of students. Students make the decision to live for Christ and not for themselves.
Over the summer months a number of important decisions were made by the Trinity Administration that will enhance our students' opportunities to learn and grow.
Grades Kindergarten through 3rd will receive Spanish lessons.
High school credit is now available to 8th grade students for French I or Spanish I.
Praise team is offered as a class for both middle and high school students.
Human Anatomy, College Prep Math, and Conceptual Math were added to the high school course offerings.
We welcome new students and teachers, and say goodbye to faithful staff members. All of these activities are the results of decisive moments – Kairos – made by faith and in prayer.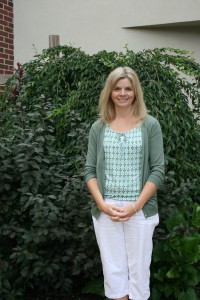 Mrs. Jennifer Emery is our new 9-12 English teacher.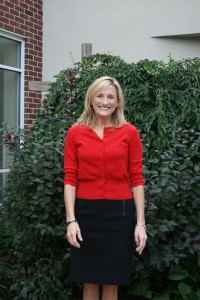 Mrs. Wendy Donham joined the staff to teach Secondary Choirs and Praise Teams.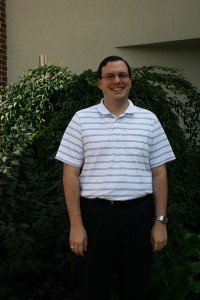 Our High School Social Studies teacher is Mr. Stephen Boone.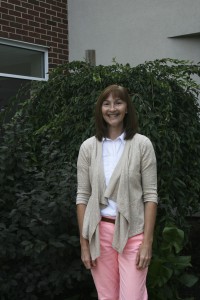 Mrs. Cory Dale has a full plate teaching earth science, biology, algebra II, and college prep math.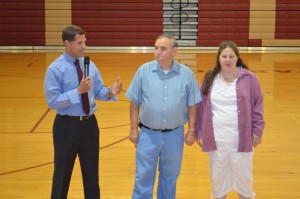 Retired custodian Mr. David DeWitt was honored at the back-to-school prayer assembly. Senior Bible teacher and Building & Maintenance Supervisor Jeff Roth shared his memories and appreciation of Mr. DeWitt (shown with his wife Brenda) with students and families.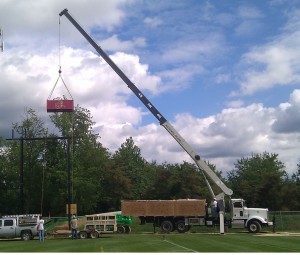 It's exciting to watch the new athletic field scoreboard going up!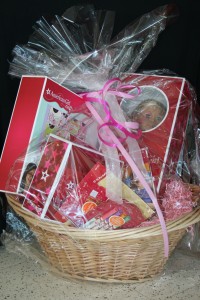 If you're a fan of American Girl dolls, you'll want to make a bid on the basket at the Trinity Christian School Auction on September 20-21st.