TLC
Posted on September 17, 2015
TLC: it's one of those catchphrases that has almost lost its meaning due to overuse. Yet when you take a minute to think on each word, most of us would admit that we like to be treated with tender, loving, care.
My daughters have excelled academically and matured emotionally because of their time at Trinity and that is a truly a testament to the dedication and love that the teachers have for the students. I am always in awe every time I have the privilege of seeing the students and teachers interact.

~  Parent of a preschooler and an elementary student
We are grateful for tender, loving, and caring teachers who invest in lives of the students at Trinity. And we are thankful for the loving parents that entrust them to our care.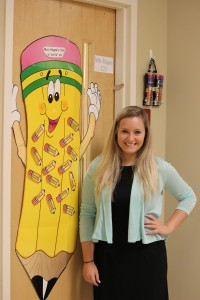 We welcome Trinity graduate Adrianna Chico back to the school – this time as a teacher's aide for the K-4 classroom!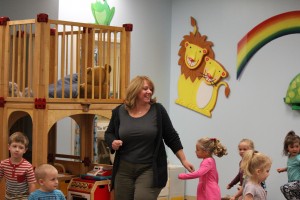 Trinity parent Lisa Hyde enjoys her new role as the aide for the K-3 students. The teachers seemed to have as much fun as the little ones as they marched to music during a recent class activity.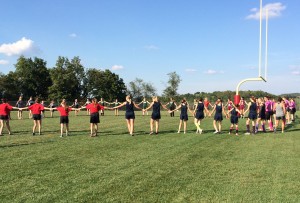 Runners from Trinity and area schools gather to pray prior to the Patriot Day cross country meet last week. Thank you to Coach Hardy, parents, and students for hosting such a wonderful event!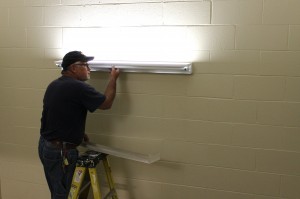 We're grateful to the ongoing care of the school building by our maintenance team headed by Calvin Anderson of Action Facilities Management, Inc. Thank you!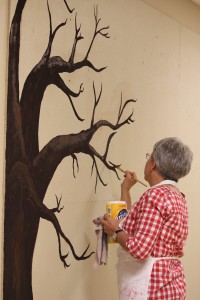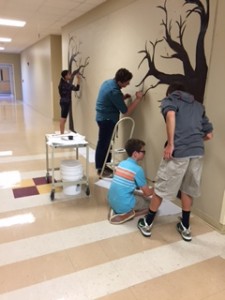 The elementary wing bulletin board receives some extra attention from students and art teacher Nettie Pollock. They are creating a beautiful backdrop to enhance the display of future works of art.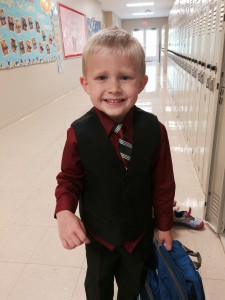 A priceless grin lights up the face of this little guy who was all dressed up for picture day!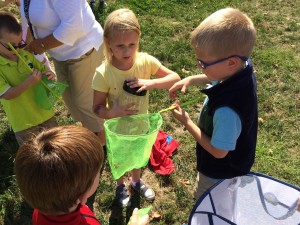 Students from the kindergarten class catch insects after learning about metamorphosis.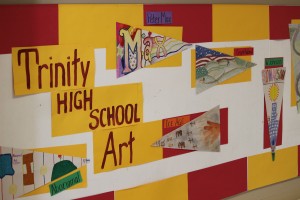 Brightly colored pennants, created by high school students in the styles of famous artists, fill the main hallway of the school.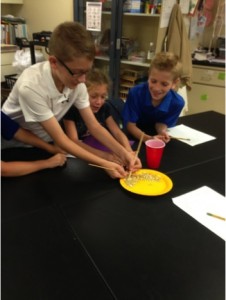 Fourth-grade science students learn how the shape of a beak affects the types of foods a bird can eat.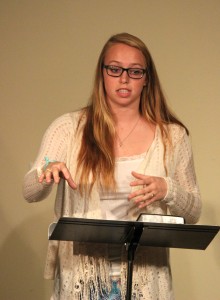 Morgan, a WVU student and Fellowship of Christian Athletes member, shares her personal story of being touched by the love of Christ during a recent chapel.