Torch Bearers
Posted on September 15, 2016
Did you watch the Olympics this summer? While the headlines were emblazoned with the names of Michael Phelps, Simone Biles, and Usain Bolt, can any of us name a torch bearer?
According to the official Olympic website, over 12,000 "everyday heroes" participated in the torch relay leading up to the 2016 Rio Olympics. That's a lot of people who ran largely unnoticed to carry the flame that eventually lit the Olympic torch.
Isn't a life similar to a torch relay? God uses so many people to light or fan the flame in our students. In turn, we pray they carry that light and share it along their course.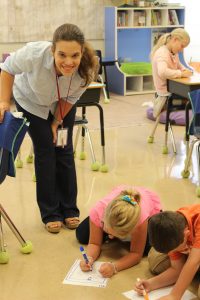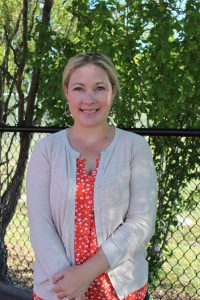 We're so grateful for the teachers that help us "fan the flame" in our students. We welcome third-grade teacher Katie Spenik (top photo) and Pre-K4 classroom aide Kendra Sainato.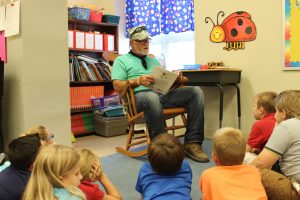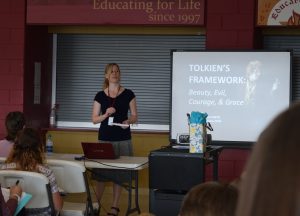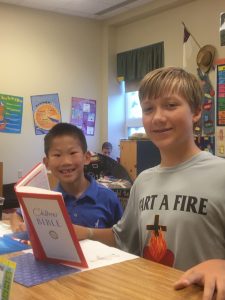 Our everyday heroes include facilities manager Calvin Anderson (top picture). Not only does he take great care of our facility, he occasionally visits a classroom for read aloud. Other torchbearers include members of the academic community, like Lisa Coutras (center photo) who shared her expertise on Tolkien with our students, and older students who mentor their younger counterparts (bottom photo).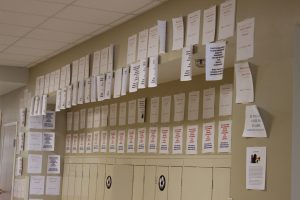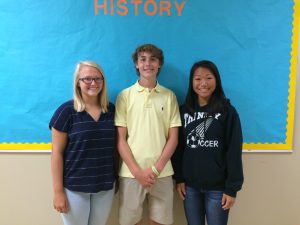 Political posters decorated the secondary halls prior to the student government elections. Congratulations to the newly elected 2016-2017 Student Body Officer Team: (pictured L to R) Ally Dlugos – Vice President, Bo Giuliani – President, and Lydia Wagner – Secretary.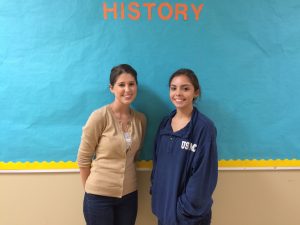 Congratulations to the newly elected 2016-2017 Class Officers for  12th Grade – (pictured L to R) President Abigail Hartsock and Vice President Taylor White.
Not shown, but also winning their respective races were: 11th Grade – President Jacob Martin and Vice President Emily Saurborn; 10th Grade – President Emma Chase and Vice President Kate Dlugos; 9th Grade – President Isaac Goff and Vice President Julia Gillum.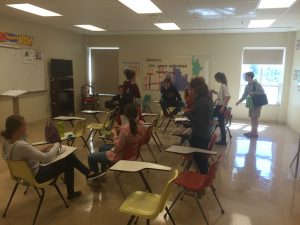 And they hit the ground running! The officers held their first meeting this week.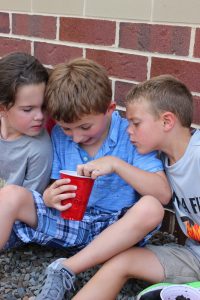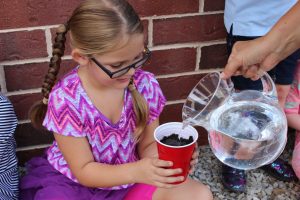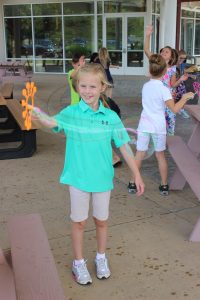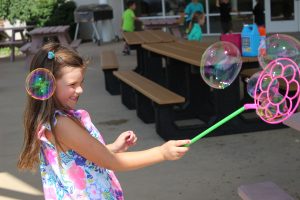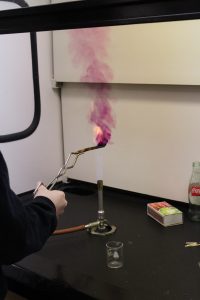 It's great to visit the classrooms to witness the variety of ways that our students are engaged in learning and growing. Check out the video to this science lab on our Facebook page here.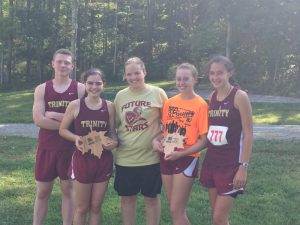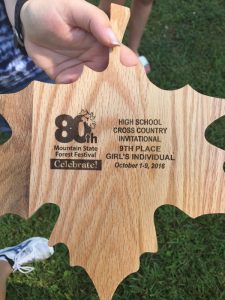 All of the TCS high school cross country runners finished in the top 50 at the Mountain State Forest Festival Invitational. Earning unique maple leaf trophies were Piper McLaughlin (fourth place) and Emily Saurborn (ninth place).